UAVs A Hot Topic At InfoAg 2013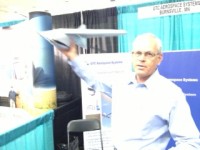 With the Federal Aviation Administration expected to open U.S. air space for the commercial use of unmanned aerial vehicles (UAVs) by 2015, a growing interest in this emerging technology has developed in the agriculture industry. This enthusiasm was on display at the InfoAg Conference in Springfield, IL, where five exhibitors (and one association) were on hand to answer questions and discuss their offerings with attendees.
UTC Aerospace Systems
UTC Aerospace Systems designs, develops and produces the Vireo and Optio (in development) families of unmanned aerial systems (UAS). The systems are designed as a low-cost tool to deliver actionable data to several industries, including agriculture. The UAS carries a variety of imaging payloads for day and night use, and sends imagery in real time through an open architecture datalink to a ground station where the data is used to assist in decision making.
AutoCopter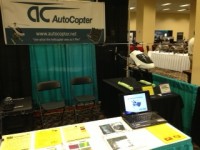 MORE BY MATT HOPKINS
Digital Farming
June 24, 2019
Market Intelligence
September 10, 2018
Farm to Fork
July 2, 2018
AutoCopter creates UAV RC helicopters for precision agriculture. The units carry multi-spectral cameras along with DSLR and/or HD video cameras. The captured data is transferred to the ground control station and processed immediately in the fields using the company's patent-pending solution. The total package includesall hardware and software needed: helicopter, GPS enabled software, cameras, gimbal and video downlink for live images to ground control station. Training is included.
SenseFly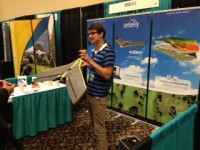 SenseFly drones offer a turn-key solution and include all the accessories for operation. The units are one of the lightest mapping drones on the market with a take-off weight of only 500 grams for the swinglet CAM and 67 grams for the eBee. Plus, their flexible foam airframe and rear-mounted propeller are designed to ensure the safety of both the drone and the people on the ground. The drones also can between 30 and 45 minutes on a single batter, depending on the model.
Aerial Precision Ag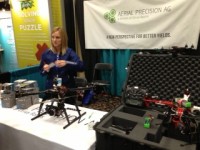 Aerial Precision Ag provides producers an easy-to-fly multi-rotor UAV creating video and photo images for precise farming operations, documentation and planning.  The unit comes packaged ready to fly, with a waterproof/crushproof case. The kit includes the multi-rotor frame, stabilized camera gimbal, landing gear, gimbal mount, GoPro3 HD camera, two batteries, charger, pelican case and the radio transmitter. The multirotor flies at an altitude of 400 feet and has a distance reaching two miles.
Trimble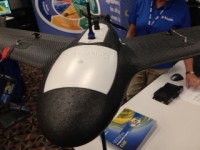 Trimble acquired unmanned aerial vehicle maker Gatewing in 2012 to expand its survey solutions to include aerial mapping. The Trimble Gatewing offering is a complete unmanned aircraft system including the X100 unmanned aerial vehicle, softwares for planning and data processing, ground control station, launching system, and all required accessories.
Association for Unmanned Vehicle Systems International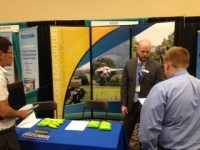 The Association for Unmanned Vehicle Systems International (AUVSI) has about 8,000 individual members and more than 600 corporate members from 60 allied countries involved in the fields of government, industry and academia. AUVSI's mission is to advance the unmanned systems and robotics community through education, advocacy and leadership. The association's annual conference will be held August 12-15 in Washington, DC.