Top 20 Two-Year Colleges for Precision Agriculture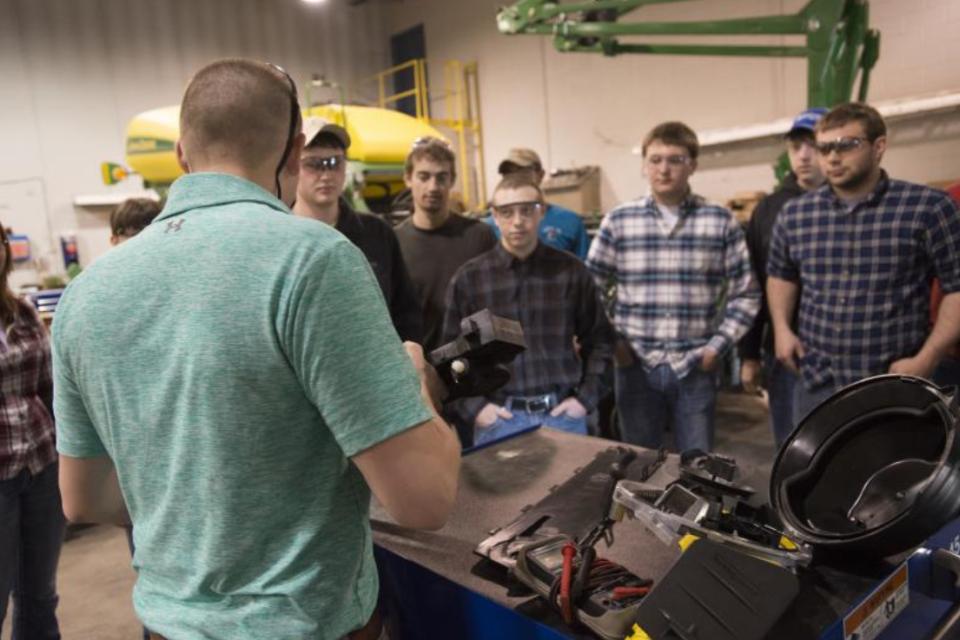 Kirkwood Community College | Cedar Rapids, IA
Earlier this year, I compiled a list of the 25 best colleges for precision agriculture. It was quite the process. It required gathering invaluable input from industry experts and conducting extensive Internet research, as well as surveying the heads of precision ag programs at colleges and universities from around the world. This exhaustive effort was well worth my time as the article has now totaled more than 200,000 pageviews since it debuted on PrecisionAg.com in March.
Shortly after I began this daunting task I came to the realization that it had to be parsed into bite-sized chunks to make it work. First and foremost, I needed to separate the community and technical colleges from the four-year schools (which appear on the first list), and publish them at a later date. While it was the logical thing to do, I regret that decision to some degree. As one reader pointed out to me, these smaller community colleges and tech schools have developed precision ag programs that were "successfully thriving before many of the major universities got on board." In hindsight, I probably should have showcased the two-year schools in my first effort as they have certainly laid the groundwork for preparing so many individuals for careers in precision agriculture and ag technology.
Fortunately, it's now their time to shine. Featured in the slideshow above are 20 of the top community colleges and technical schools for precision agriculture and related fields. Unlike my original list, which included schools from around the globe, this photo gallery only highlights two-year colleges in the U.S. — with one exception, eh. Once again, I surveyed program heads to provide a self-assessment and peer review, including listing the schools they think have the best reputation in education, hands-on training, and graduate job placement for precision agriculture. Three schools that made the cut are in Iowa, including No. 1 Kirkwood Community College which received the most votes among its peers. View the slideshow above to see the full list, and if you think we missed one, please let us know about it in the comments section below.
MORE BY MATT HOPKINS
Digital Farming
June 24, 2019
Farm to Fork
July 2, 2018
Market Intelligence
March 21, 2018