5 Best Ag Tech Shows in Brazil
Brazil continues to demonstrate its potential in agriculture. Several international companies are investing in our country because we have a lot of room to grow. Agribusiness is the main sector responsible for taking Brazil out of the worst political and economic crisis we have ever experienced. Attending an agricultural fair in Brazil is a great way to see everything the country has to offer in terms of technology and precision agriculture.
Here are the five best fairs to visit in Brazil and some tips from each one:
Agrishow is the largest and most traditional fair in Brazil. In 2017, the event generated R$ 2.204 billion, and had more than 159,000 attendees and more than 800 national and international exhibitors, which were represented by more than 70 countries. Celebrating its 25th anniversary this year, Agrishow will be held in the municipality of Ribeirão Preto in the state of São Paulo, from April 30 to May 4, 2018. It is the best agricultural trade fair in Brazil to see newly launched machines and implements, as well as industry services. I have been attending it for 8 years to see the latest introductions in precision agriculture.
Rural Coopavel Show is one of the main fairs in Southern Brazil. In 2017, the show had 530 exhibitors, 250,000 participants, and generated R$ 1.5 billion. This year will mark the 30th edition of Rural Coopavel Show. It will be held on a 72-hectare area in the municipality of Cascavel in the state of Paraná, from February 5 to 9, 2018. One of the most beautiful and well-organized fairs I've visited, Rural Coopavel Show is in the heart of Paraná, a very important state for Brazilian agriculture.
MORE BY MAURICIO NICOCELLI NETTO
In-Field Technologies
December 2, 2019
Digital Farming
October 7, 2019
Digital Farming
July 23, 2019
Expodireto Cotrijal is another main fair in Southern Brazil, held in the municipality of Não-Me-Toque in the state of Rio Grande do Sul. The event has 17 years of history, and will be held from March 5 to 9, 2018. In 2017, it handled R$ 2.1 billion and had 240,000 professionals. Last year, Rio Grande do Sul had a spectacular crop production and the fair grew a lot. It is very well organized and attended by the small and medium producers of the region.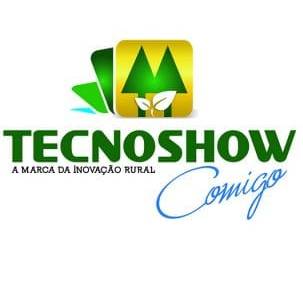 The fourth most traditional fair of the national circuit is the Tecnoshow COMIGO, held in the municipality of Rio Verde in the state of Goiás, and now in its 16th edition. In 2017, it had 550 exhibitors, 102,000 visitors, and a volume of R$ 1.700 billion. This year the event will be held from April 9 to 13 in Rio Verde in the state of Goiás. I particularly like this fair because the new equipment and product launches for the Cerrado are held there. Also, the Goiano farmer is very fond of technology and interacts with many exhibitors at the event.
The Bahia Farm Show is the most traditional fair in North and Northeast Brail. In 2017, it received a total audience of 63,326 people, and generated R$ 1.531 billion. The next edition is already confirmed, and will be held from May 29 to June 2, 2018 in the municipality of Luis Eduardo Magalhães in the state of Bahia. Some parts of Northeast Brazil have faced severe droughts in recent years, but last year the climate helped and the region started to grow again, especially the cotton crop. I really like this fair because it is full of big machines that serve the region's large farms.