Agriculture and Horticulture Under the Trump Administration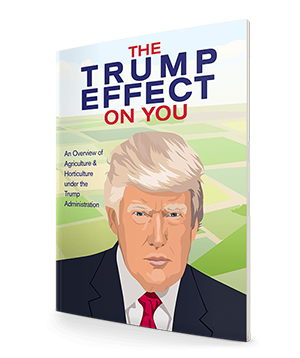 A Republican in the White House historically is a cause for optimism among business leaders in agriculture and horticulture, and indeed newly elected President Donald J. Trump brings many assurances of a business-friendly environment.
At the same time, Trump's unique brand of nationalism and populism makes the picture a bit more complex than might typically be found with a Republican president, especially in the areas of trade and immigration.
Download this overview of what agribusiness leaders can expect in 2017 and beyond, based on coverage of the new administration by Meister Media brands and by other media outlets.
To download the report, please fill out the information below.