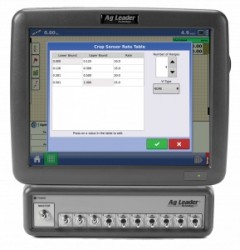 Although it just missed being a part of the Tech Top 5 for 2012, many precision ag analysis expect sensor use will be something to watch in the coming year. According to Tim Norris, manager for Ag Info Tech, LLC, Gambier, OH, his company has experienced quite of sales boom with infrared sensors for nitrogen.
"We have seen very good results the last two years with these sensors and sold several sets this year," says Norris. "I feel that this technology will become more mainstream for nitrogen applications within the next two to three years."
Besides infrared, other market watchers are predicting big things ahead for optical sensors for nutrient placement.
"This is a technology I feel has a place in improving nitrogen for a crop," says Sean Nettleton, technology & information management specialist for Wabash Valley Service Co., Grayville, IL. "This technology is relatively new, but there is plenty of practical research being performed to find the value in it."