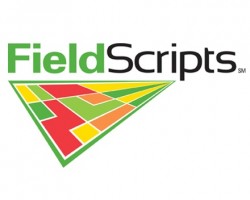 Perspective: We've had a number of reader polls both on the website and attached to our weekly newsletters, but if you're anything like me (pity you), you rarely get around to checking the results to find out where you stand in the crowd. So to save you some time and perhaps satisfy curiosity you may not even know you had, I present to you a roundup of our recent reader poll results, combined with my own informed and potentially misguided interpretations. So without further adieu:
1. Split decision on autonomy. We asked readers their opinion as to when we might see autonomous vehicles become a reality in agriculture, given the improvements we've seen in its use in other industries and the proof of concept demonstrations performed by Kinze.
Exactly half of respondents feel autonomy is on the way within the next 5 years, and almost the entire balance of respondents think it will take up to a decade to arrive. But in total, 95% feel there will be autonomous equipment cruising the farm fields of America by 2022.
2. Drought impact? Nope. It didn't take too long for the negative psychological impact of the drought to subside in agriculture, at least as far as technology purchases. More than two thirds of responents indicated that the drought will have no impact on precision agriculture technology investment in 2013.
3. Monsanto concerns. In the wake of its purchase of Precision Planting and the announcement of the pilot launch of FieldScripts, a program that is designed to deliver hybrid and plant population recommendations to growers of Monsanto-produced seed, starting with the Dekalb brand with a limited number of growers next year.
Some 57% of PrecisionAg eNews readers believe this new program is not good for agriculture overall, while one in four feel it will indeed be positive. About 12% were unsure. In discussions with specific individuals in ag about the Monsanto initiative, most said that there isn't enough known about how the program will work, and some question whether growers will willingly buy in when they are required to provide field data. But some consultants and retailers admit that plant population and hybrid recommendation is a pretty new science, and if Monsanto does get it right that it could end up being good for growers. Next year's pilot should be revealing.
4. Have tech will travel. Mobile technology continues is rapid ascent as a business management tool. Some 56% of respondents say that they regularly use a tablet as a tool in their business.
5. The Data roadblock. Finally, we asked you what one of four statements about precision ag challenges represented the most pressing need in the industry. "The need for data standardization" led the pack at 42%, followed by "better cooperation between suppliers, agronomists and producers" at 31%. and "helping growers make better sense of their data" (26%).
Thanks to everyone for participating in our poll and helping us keep a pulse on the market!