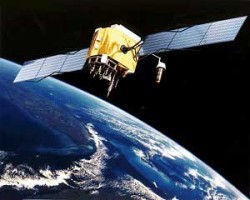 Perspective   At 8:10 am on October 4, the Boeing GPS IIF satellite was successfully launched from Kennedy Space Center, which will replace an aging GPS satellite that first hit the skies in 1993.
This event might go otherwise unnoticed with all the political wrangling going on in the news, but it's really pretty exciting for all of us who depend on global positioning in our work, and who have a vested interest in the assurance of its upkeep.
I asked some friends at Trimble to provide perspective on the launch, and they are equally pumped about it.
"Over the last decade GPS technology has helped users increase productivity, improve efficiency, and lower costs," said Erik Arvesen, vice president of Trimble's Agriculture Division. "The continued modernization of the GPS system with the new generation of Block IIF satellites promises to take these benefits a step further. With the third Block IIF satellite now launching, we expect to see improved accuracy and higher reliability in GNSS positioning, which will provide exciting new benefits for the agricultural community. And as more Block IIF satellites are launched, the benefits to farmers will continue to increase."
So as you're cruising through the field in your combine/harvester/picker this fall (and hopefully keeping your hands off the wheel until you hit the turn row), you can take comfort that the performance and maintenance of the GPS system is getting the attention it so richly deserves.