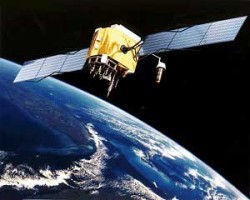 A recent study causing consternation throughout the GPS industry is "virtually irrelevant to the ag community," according to John Pointon, Sales Manager, OmniSTAR. Published May 6 in the Journal of Geophysical Research: Solid Earth, the study found that, except for spots in Australia, western Europe and the eastern tip of Canada, every GPS ground site underwent small but important shifts since 2000 because of big earthquakes.
Paul Tregoning, lead study author and a geophysicist at Australia National University, Canberra, AU, and his team modeled the sudden jolts in the Earth's crust from each of the 15 biggest earthquakes since 2000, finding that crust thousands of miles away from fault lines had moved horizontally by as much as a tenth of an inch (a few millimeters). On average, the earthquakes deformed the crust by a hundredth of an inch every year (0.4 millimeters a year) — about the width of the lead in a mechanical pencil, says the researchers.
Pointon for one is not all that concerned with the findings. "Yes, this issue is of concern to the GPS community," he conceded in a recent email correspondence. "The errors, although important for scientists making super-accurate measurements, are still very small. For the average user, even the ag user requiring accuracy of +/- an inch or so, they are still virtually undetectable."
The fact that these minuscule shifts in the earth's configuration can be detected at all is, according to Pointon, groundbreaking.
"The amazing thing in my opinion is that, thanks to GPS, we are now aware of these small changes in the configuration of the earth's surface and they are becoming relevant due to the amazing accuracy of these measurement."
Read the full article on Yahoo News here: "Big Earthquakes Create Global-Scale GPS Errors."