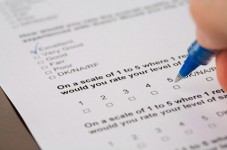 In June, sister publication CropLife magazine will be releasing the results of the 16th Precision Agriculture Adoption Survey. This biennial project has been conducted in conjunction with Purdue University from the beginning, and has served as the ultimate benchmarking survey for ag technology adoption among retailers.
"The Precision Ag Survey of 2013 seeks to answer a number of questions on the top-of-mind for today's for agricultural retailers," says David Widmar, the econmoic research associate who is heading up survey tabulation and interpretation at Purdue along with Bruce Erickson. "Leveraging the previous fifteen surveys, this year's survey will observe and identify emerging trends in the current, and future, use of precision technology by agricultural retailers.
"It will help in the understanding of how precision technologies, and associated services offered by the retailers, affect retailer profitability and customer perception of technology," he continues. "And we will get the retailer's perspective on the use of precision technology at the farm-level."
In 2011, survey respondents were asked to speculate about the growth of specific precision services. Controller driven variable rate nutrient application, both for single and multiple nutrient, were projected to grow 5% for each service by 2014. Variable rate seeding using GPS was anticipated to grow by 10% in the same time period.
Of course, automatic steering continued its meteoric rise in adoption in 2011, topping 63% in the survey.
Read a full review of the 2011 survey.
Watch PrecisionAg eNews in late May for an early peek at the results of the 16th survey.