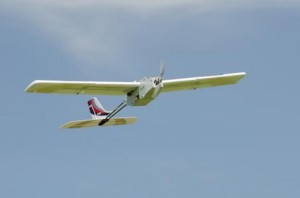 This past fall and winter, discussions about technology in ag on phone calls and at tradeshows have included a lot of things. What is this thing called Climate Corp, and what are they doing? What's all this about Big Data? Will lower crop prices push growers closer to, or further away from their commitment to technology use?
But they were all trumped by another question: "How 'bout those drones?"
I've been asked this question innumerable times in myriad settings by growers, consultants, agronomists … even parents I meet from my son's high school who find out I am in agriculture here in Cleveland want to know more.
The first thing I always say is, "please don't call them drones. They are Unmanned Aerial Systems, or UAS. Drones are associated with the military. Thank you."
The second thing I say is, "you know, it's illegal for all commercial use," to which I usually get read back the litany of loopholes and realities about potential enforcement. That's fine, but if you use it for any commercial purpose without clearance from FAA, it's a no-no.
Since virtually no one is fazed in the least when I say this, what I do add to the discussion is the following: Please, if you do go out and get one of these UAS, be smart with it. Don't ruin it for everyone else.
The FAA has pledged to have regulations in place by September 2015 regarding commercial UAS use. In the meantime, localities and states are left to deal with any situations that arise regarding UAS on their own. My concern is that reckless or excessive UAS deployment could lead to state and local regulation restricting or banning UAS.
This isn't a direct corollary, but 20 years ago when I was covering the turf and ornamental market, suburban New York City landscape maintenance companies found themselves fighting a residential movement to ban all leaf blower use. This may not seem like a huge deal, but in an efficiency driven business trading a blower in for a broom and a rake is a business killer.
In any event, the entire movement was driven by one landscaper's indiscretion – running a leaf blower early on a Saturday morning and angering a neighbor. The complainant was a town councilman and lawyer who from that day forward made it his mission to get as many leaf blower bans on the books in the area as possible.
The lesson is, it only takes one upset individual – in particular, the "wrong" upset individual – to change the course of things in a hurry. Irresponsible or insensitive use of UAS could lead to a maze of local regulation, and could hinder longer term use of the technology.