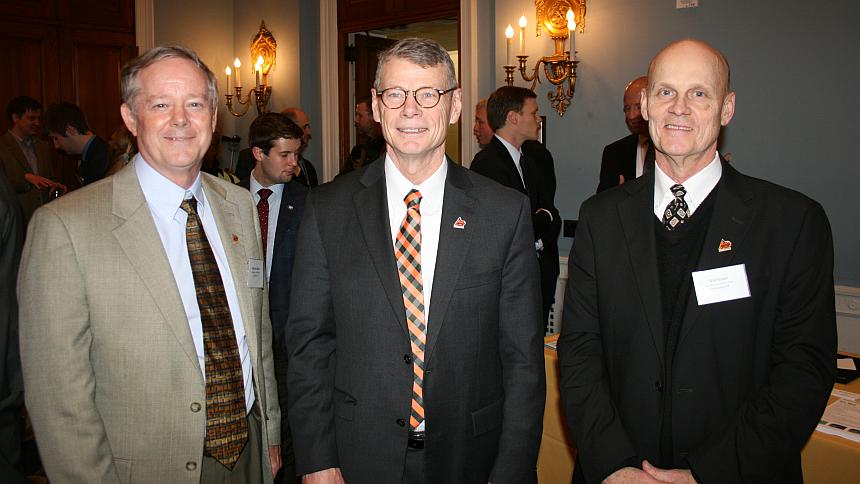 By now, most of the industry is aware that on Saturday, October 24, precision agriculture tragically lost one of its pioneering forefathers in the area of NDVI sensor technology, Dr. Marvin Stone and his longtime wife Bonnie Jean Stone, in the senseless Oklahoma State University Homecoming Parade tragedy.
Dr. Stone, although I never had the chance to meet him or hear him speak, had a significant reach throughout the industry. Therefore, we've reached out to several of his friends, colleagues and former students to get their reactions, memories and tributes to Dr. Stone. We'll be updating this post as more tributes continue to roll in, so check back often.
Statement from Trimble Agriculture VP Joe Denniston:
"We are sad to hear about the loss of Dr. Marvin Stone and his wife Bonnie. The loss is senseless and the world has lost a true innovator," said Joe Denniston, vice president of Trimble¹s Agriculture Division. "Dr. Stone was an integral part of the creation of the Trimble GreenSeeker crop sensing system, which has helped countless farmers around the world, including those in developing nations‹save on input costs. The technology he helped develop also is contributing to a healthier planet by ensuring nitrogen is not over applied, which leads to nitrogen runoff in streams and waterways. Dr. Stone has left behind a legacy that is helping famers and the planet and he will be missed."
Statement from Bill Raun, Oklahoma State University:
"Marvin (Marv) Stone was my friend. I do hope that I was a friend to him, but honestly do not remember giving back the way he gave to me and so many others. His pioneering work led to the development of the worlds very first active NDVI sensor. This was later commercialized as the "GreenSeeker" and initially marketed by NTech Industries. Trimble Navigation later purchased NTech and as such became the owner of 11 patents that were a part of the GreenSeeker team at Oklahoma State University.
Marv and John Solie started as Assistant Professors at Oklahoma State University within weeks of each other in 1983. Marv came from Washington/Colorado, while John was a product of Nebraska and Maryland. John was also an experienced farmer and lawyer, having a law degree from Creighton University.
Together these two worked on an array of projects, but the Greenseeker sensor and system was their creation and their product. John worked more on the Mechanical Engineering side while Marv serviced all the Electrical Engineering needs. They were also incredibly good friends, colleagues, sounding boards and collaborators. They had fun working together. If the two of them were in the room, the two very smartest people on this planet were present. In the end, I listened a lot, learned a lot, and was absolutely amazed, a lot, all the time.
When both retired a few years back, I was lost. While John moved back to Nebraska, Marv stayed in Stillwater and continued to help so many in the same way he had done his entire time as a faculty member. John too continued to work on many issues and unfinished business that we had as a team. Retirement to them meant they had to provide the same things, just with no office, and no pay. I talked to John this morning and he promised to get me a paper from added corn trials he had ran this summer in Nebraska using the Greenseeker sensors and the Greenseeker nitrogen algorithm.
A vigil will be held tonight on the south side of the Noble Research Center to remember the 4 people that died in the tragic accident on Saturday, October 24. While the senselessness of this past Saturday leaves an arduous odor and harsh taste on our tongues, Marv would take it as an opportunity to get it fixed. He had very little unfinished business in everything he took on.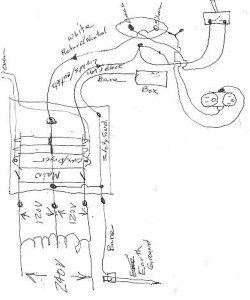 Finally, I remember and cherish Marv Stone with the following:
When asked for assistance to resolve an electrical problem in my house, Marv proceeded to draw the diagram, and in the end took it all the way back to the circuit box. And, he explained what was going on to boot. Lots of stuff in this diagram that only an engineer would understand! Thank you Marv!"
Statement from Ted Mayfield, former owner, NTech Industries:
"I had the great pleasure of working with Dr. Marvin Stone many times during my GreenSeeker, NTech and Trimble days while working in Stillwater, OK. Marv was one of the most intelligent and humble men I have ever worked with. He had an amazing way of explaining the most technical and complex concepts in a way that could be understood by the listener. In my experience, this is often uncommon in people with his level of intellect. A big loss to the world of precision ag and education."
Other Dr. Stone Tributes:
Reaction article from KFOR.com Newschannel 4, Oklahoma City, OK