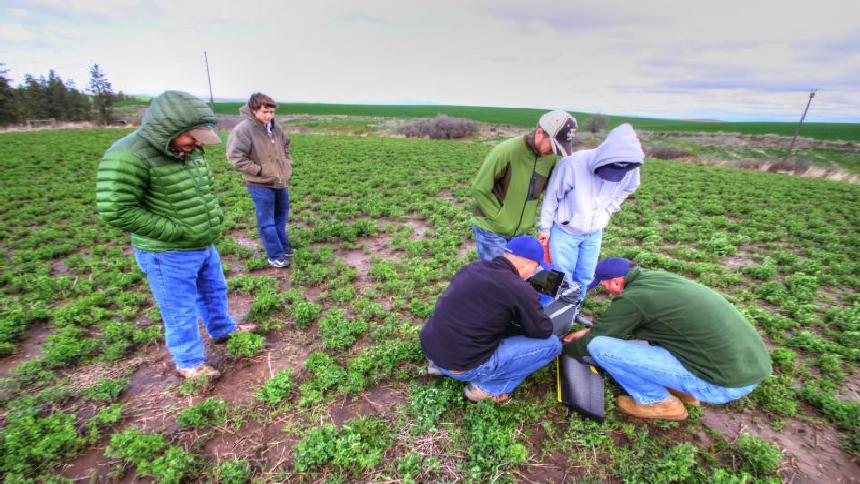 After being granted their first Certificate of Authorization (COA) from FAA, Empire Unmanned (Hayden, ID) has completed mandatory training on the SenseFly eBee Ag last week on Blair Farms. Nathan Stein, ag solutions manager, SenseFly, conducted the training.
Empire Unmanned president and chief pilot Brad Ward, along with pilots Ken McCormick and Joe Swart, received the hands on training for the software and hardware. "I am excited about this venture finally becoming a reality. With training complete we can now offer our services to customers immediately," said Ward.
The first COA granted to Empire Unmanned happened March 4. The timing of the COA and delays of the eBee passing through customs pushed the training to March 26. Last week eight more COAs were approved, bringing Empire's total to nine that encompass operations throughout multiple counties in eastern Washington and southeast Idaho. On March 26, the FAA authorized Empire Unmanned to fly in uncontrolled airspace throughout the U.S.
With the completion of the training, Empire Unmanned is ready to offer services to customers in agriculture and other industries. Contact Empire Unmanned today to schedule your imaging needs.