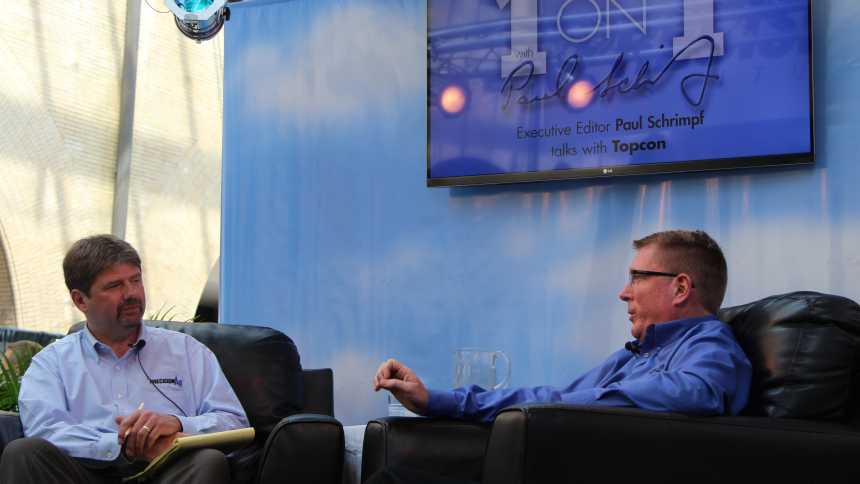 Reached early on a frigid and grey work-from-home Wednesday morning at his home office, Topcon Precision Agriculture's Harlan Little, his two canine companions draped over his feet, slumbering soundly, talked about the current status of data security as agriculture's ongoing Big Data Revolution continued its forward march.
"I'm not sure anybody is overly concerned on a regular basis about data security in precision agriculture; on one hand, pretty much everybody (in the industry) has talked about it at one point or another," says Little. "On the other hand there's still varying degrees of understanding as to what data security and privacy actual mean, and we may be overblowing it a little."
Little, a marketing manager with the Livermore, CA-based outfit, says that although he certainly doesn't wish for such an event to occur, it may take a debacle similar to the holiday season hackings at Big Box retailers Target and Home Depot to get the ag retail industry around a table and talking about just how secure agronomic data actually is.
"For one thing, data must have a perceived value for a hacker to want to steal it, and while we as an industry perceive the value of such things as yield and as-applied data quite highly, what we're dealing in probably doesn't have as large a perceived value for the criminal element as simple dollars and cents," he explains.
"The ag retailers, the input suppliers out there, they all probably have sufficient security already in place with their Websites, retail accounting software, etc. — that in itself lends a level of protection for any agronomic data that flows through that organization because now it's behind their firewalls and their policies on data."
A couple aspects of Big Data that could use some refining, according to Little, are standardizing agronomic data file formats and cloud computing.
"When we talk about file formats today we've seem to come to the conclusion as an industry that shape files are what we need to move data around, but shape files are actually one of the least efficient ways to do that," he says. "Then there's all the cloud stuff — I like to say I get cloudy in the cloud. How secure is the cloud? Is there one cloud where all this data resides, or is it in bits and pieces that reside on different servers?  I'm not really sure."
Deere Plays Nicely With Others
Ag equipment titan John Deere, meanwhile, is focused on three little letters (A-P-I) that will go a long way in making the Big Data Revolution a successful campaign.
Speaking at a November "Develop with Deere" Application Program Interface (API) event in Kansas City, MO, where third-party software developers collaborate with Deere to ensure their yield monitors and rate controllers "talk" (or exchange data via ISOBUS) with Deere's sprayers and combines, marketing manager Swarupa Bakre discussed her view on the Big Data Revolution in ag.
"The next big step for agriculture is data enablement — what can we do with all of this data," she said. "Precision agriculture needs a consistent and accurate flow of data, the grower or consultant's expert decision making and the ability to execute and monitor for it to be successful."
APIs promise to play a prominent role in the Big Data Revolution going forward, according to Bakre.
"By working with and making our APIs available to these third party equipment companies we are trying to enable our customers to do more with their data — more analysis to gain more insights," she said. "For me, the most exciting part of all of this is that Deere in the precision ag world has typically been looked upon as a closed entity, and making these APIs open and available helps us break down that barrier."
Another tidbit that came out of the Develop with Deere meeting was the launch of Deere's own Data Policy and Principles Website. The site breaks down Deere's three main principles around data — value, transparency and control.
"The ultimate control when it comes to the data is always with the customer," said Bakre. "Who they can share that data with, what happens to the data when it's stored — that's all controlled by the customer. We look at a grower's data like it's their bank account, and we need to be totally mindful and respectful of that and continue to build on Deere's strong foundation and legacy of trust."