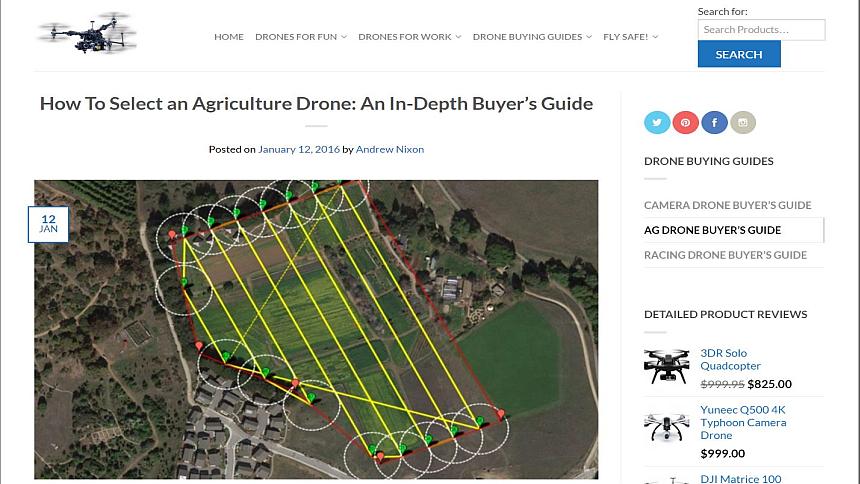 Andrew Nixon over at BetterForTheJob.com has published an agriculture drone buyer's guide at bestdroneforthejob.com/drones-for-work/agriculture-drone-buyers-guide/.
It's a pretty well-curated web resource that covers a lot of ground on the subject of UAVs. Feel free to check it out at the link above, if that type of thing interests you.
Of course, you could also check out our own rankings of the top precision ag UAVs from 2015.