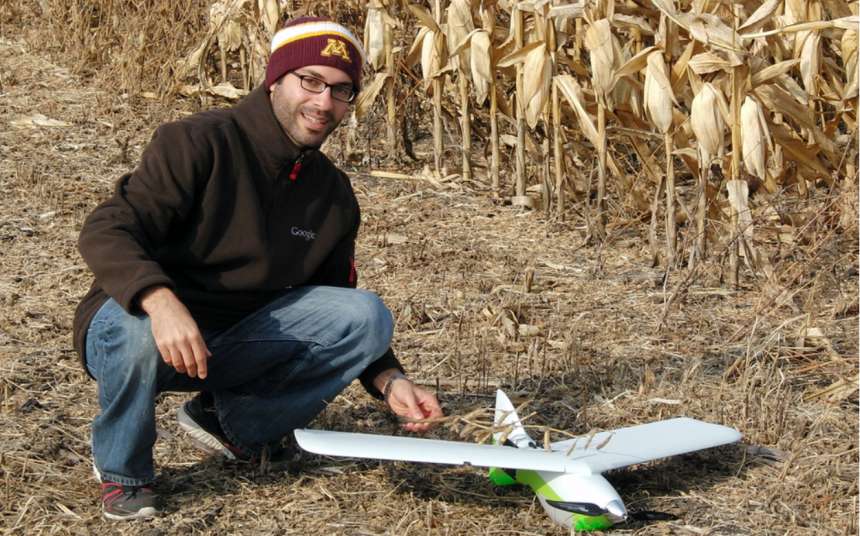 A collaboration between the University of Minnesota College of Science and Engineering and Sentera LLC is good for unmanned aerial systems (UAS) applications in precision agriculture, but bad news for soybean aphids, reports Patrick C. Miller on UASMagazine.com.
Sentera — a sensor, software, and drone company based in Minneapolis — is working with the Uninhabited Aerial Vehicle Laboratories at the university to develop a high-precision autopilot toolkit for UAS use — now available under an open-source license.
Brian Taylor, director of the University of Minnesota lab, said the project is funded by the state's legislature through a grant from the MnDRIVE program which addresses issues affecting Minnesota.
"Our lab is working with some entomologists and agriculture economists to look at how to use UAVs in precision agriculture to detect and map soy bean aphids," he explained. "We're trying to optimize the whole process as far as developing the sensors, the flight software and data-driven decision tools."
The project's goal is to help farmers use drones to fly over a field, identify where soybean aphids are a problem and spray insecticide to get rid of them. The collaboration has been good for both Sentera and the university.