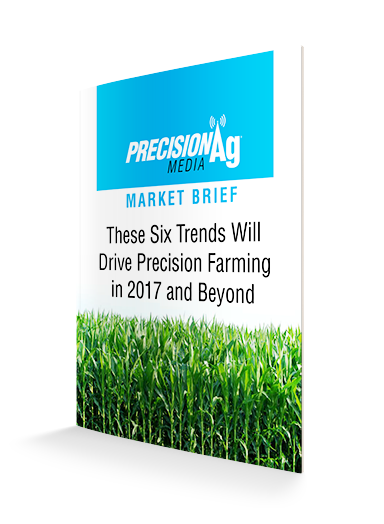 PrecisionAg Media has released its latest white paper, "Six Trends That Will Drive Precision Farming in 2017 and Beyond." The paper outlines the key trends that are creating both opportunities and challenges for manufacturers and practitioners in the precision ag industry.
"We've witnessed a lot of highs and lows as the precision agriculture market has grown and matured over the past 20 years," says Paul Schrimpf, Executive Editor of PrecisionAg Media. "The potential benefits of a more connected and collaborative agriculture industry have never been more apparent, but many challenges remain. This brief identifies the key issues and trends we see as we continue to look for, and illuminates best practices and new ideas that are likeliest to move precision agriculture forward."
Agriculture professionals and others interested in these key tech trends can download their complimentary white paper here.