Rise of Agricultural Automation Drives Innovative Event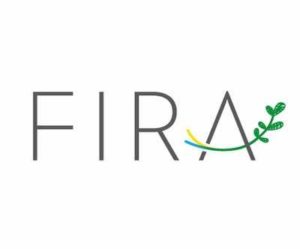 Ready or not, farming as we know it is changing – out of necessity. Lack of adequate labor, along with an urgent need to feed a constantly growing global population, is forcing more producers to innovate. To help growers and stakeholders alike not only wrap their heads around the possibilities of precision production, as well as cultivate new ideas for automation, French-based ag-tech firm Naïo Technologies is spearheading the second International Forum of Agricultural Robots (FIRA) November 29-30 in Toulouse, France.
According to the event organizers, FIRA 2017 is built on three main goals:
Discover Agricultural Innovations: An impressive lineup of industry experts will impart their knowledge, followed by pitches and interactions with attendees.
Invent Tomorrow's Agriculture: Participants will work together on concrete issues and exchange points of view on agricultural robotics in order to establish a well-defined roadmap.
Share Ambitions and Know-How: Speakers will be live-streamed to a truly global audience via YouTube.
Day 1 of the event will showcase multiple speakers with unique perspectives on the hot topic at hand. Some of the featured presentations include:
MORE BY MATT HOPKINS
Digital Farming
June 24, 2019
Market Intelligence
September 10, 2018
Farm to Fork
July 2, 2018
Experiments to Reduce Drudgery and Hardship in Agriculture (Maet Le Lan, Morbihan (France) Chamber of Agriculture
On the Road to Agricultural Robotics, Professor Simon Blackmore, Harper Adams University (Great Britain)
Ecorobotix Agricultural Weeding Robot, Claude Juriens, Ecorobotix (Switzerland)
Robotti: An Autonomous Transport Tool, Ole Green, Agrointelli (Denmark)
On Day 2, informative workshops, along with multiple opportunities to network with peers and visit the exhibition area will round out the event.
Meister Media Worldwide is among media partners for FIRA 2017. According to James C. Sulecki, Meister Media Worldwide's Chief Content Officer and Head of the company's Global Precision Initiative, the collaboration is a good fit and comes at the right time. "We feel strongly that robotics will be critical to the future of agriculture, especially in specialty crops," Sulecki says.
If interested in attending and participating at FIRA 2017, registration details can be found at https://www.naio-technologies.com/Fira/en/#reservation-fira-2017.