Precision Planting Announces Ready Row Unit Planter Customization Offer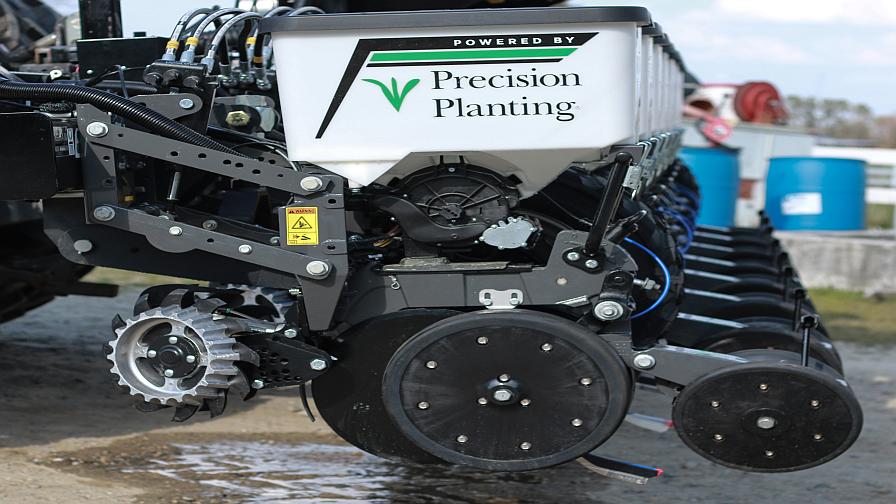 Precision Planting is reportedly making it easy and affordable for farmers to upgrade and customize their planters for their farms before the 2019 crop season with the launch of its Ready Row Unit offer.
After planting is when many producers address their planting inadequacies. When many farmers trade planters, the goal is to get the latest technology as well as an updated row unit, but typically the tool bar of the planter is in great shape. Instead of trading for an updated planter at significant expense, farmers can now keep their tool bar, add new row units, and then add the technology they want on top of this new foundation for a much-improved planting operation next season.
Over the summer, farmers may consider ordering a new planter. Few new planters are built exactly the way individual farmers may want for their uses the following spring. In many cases, any number of components are added, removed and changed after equipment delivery in order to get the exact planter setup desired.
"Rather than spending significant dollars on new iron that a grower knows is not exactly what he wants, he can spend fewer dollars on outfitting his current toolbar, customizing the portions of the planter that provide return on investment, and end up with a planter that is equipped exactly how he wanted it to begin with," says Precision Planting Integrated Marketing Manager, Bryce Baker. "Precision Planting offers new, innovative technologies that can be added to the Ready Row Unit, devices that are more advanced in what they do, and in the agronomic benefit that they provide, when compared to new popular, name-brand planters."
MORE BY MATTHEW J. GRASSI
In-Field Technologies
July 16, 2019
Market Intelligence
June 1, 2019
Drones | UAVs
May 21, 2019
The Precision Planting Ready Row Units are assembled in an ISO 9001-certified manufacturing facility located in the United States. The unit is fully customizable to an operation's needs with different gauge wheel options, closing wheel options, hopper configurations and fertility attachments. The Ready Row Unit also comes ready to accept a wide range of Precision Planting products.
"Each farm is different and the Precision Planting Ready Row Unit lets farmers build the planter to fit their operation," said Baker. "Producers can improve planting in 2019 to run faster with precise depth control and even on-the-go furrow sensing for adjusting depth and row cleaners for the optimum planter pass. The planter you already own is capable of more than you can imagine, and your local Precision Planting Premier Dealer can consult with you on how to get the most out of that machine."