Nuffield: Promoting the Diffusion of Knowledge of Precision Agriculture
Recently, I had the opportunity to meet John Stevenson, a 2016 Nuffield Australia Scholarship winner.  As part of the scholarship, John visited one of the farms that I do precision ag consulting work for in Mato Grosso, along with Milton Suzuki, an independent ag consultant from São Paulo, Brazil, and fellow labourer for Nuffield Australia Farming Scholars. John came to Brazil to study ways to close the gap between potential grain yield and soil Plant Available Water Capacity (PAWC), with a focus on boosting productivity from sustainable dryland cropping systems and agricultural technologies. In those two days, I had the opportunity to learn more about agriculture in Australia and the Nuffield Farming Scholarship, as well as make new friends.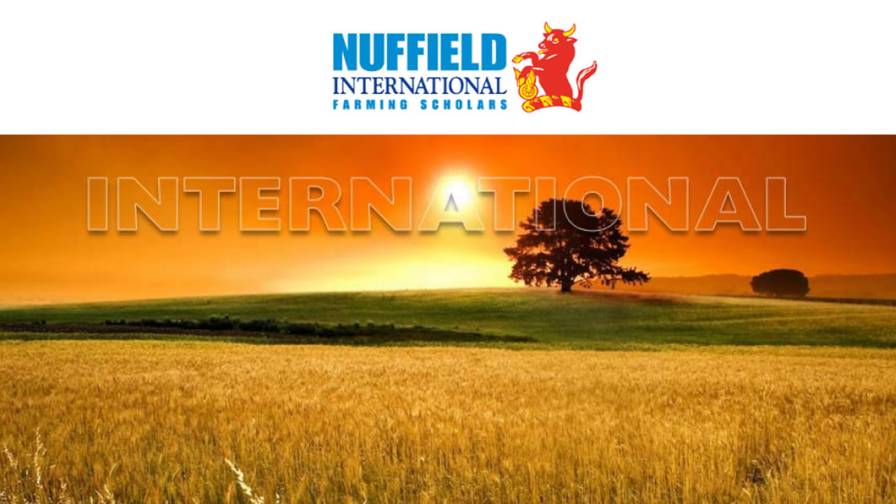 Nuffield International is developing people to make a difference in the world of agriculture. It is a body that encompasses all Nuffield Agricultural Fellowship organizations worldwide, including Australia, Canada, France, Ireland, The Netherlands, New Zealand, United Kingdom, and Zimbabwe, as well as associate countries Brazil and the U.S. Nuffield International also has a close connection with the Eisenhower Fellowship in the U.S., and provides general guidance and support to member countries that manage their individual agricultural scholarship programs.
The Nuffield Farming Scholarship gives a unique opportunity to step back from your day-to-day occupation and to study a subject of interest. Academic qualifications are not essential, but you will need to persuade the selection committee that you have the qualities to make the best use of an opportunity that is given to only a few individuals each year.
Awards are open to those who work in farming, horticulture, forestry, or otherwise in the countryside, as well as to those working in ancillary industries, or are in a position to influence those who do. To earn a US$30,000 travel study scholarship, you must be well-established in agriculture or agribusiness and show dedication for food production. Applicants must have a willingness to participate in a global agriculture network to share and develop knowledge. The normal age range is 25 to 45.
MORE BY MAURICIO NICOCELLI NETTO
Drones | UAVs
June 10, 2019
Digital Farming
May 9, 2019
Digital Farming
March 13, 2019
While evaluating the Nuffield scholar reports from previous years, I saw several projects related to precision agriculture, including:
Precision Agriculture: How to Realize the Full Potential — Andrew Williamson – UK
Precision Agriculture: In the Field and Beyond the Farm Gate —  Davina Fillingham – UK
I also call attention to the project of a Brazilian who won a scholarship this year: Murilo Martins F. Bettarello. Murilo will study agriculture and technology, with an emphasis on how digital agriculture and the Internet can help spread and disseminate agricultural knowledge to farmers around the world.
I find the work done by the Nuffield amazing and I see it as our duty to help them spread knowledge of agriculture around the world. For more information, visit nuffieldinternational.org.