Canada AgriFood Tech Market Map: 166 Startups Growing Canada's Agricultural Sector
Just as it has for most of its history, the ample and multi-leveled agricultural and agri-food sector of Canada continues to play a fundamental role in the country's economy, writes Remi Schmaltz on AgFunderNews.
Experts predict that all agricultural and agri-food exports from Canada will reach a value of $75 billion by 2025. In fact, the sector employs one out of every eight Canadians and in 2016 generated $111.9 billion – 6.7 per cent of the country's GDP. It is also significant to note that export sales have reached a new high at $56 billion which makes Canada the fifth largest exporter of agri-food products globally.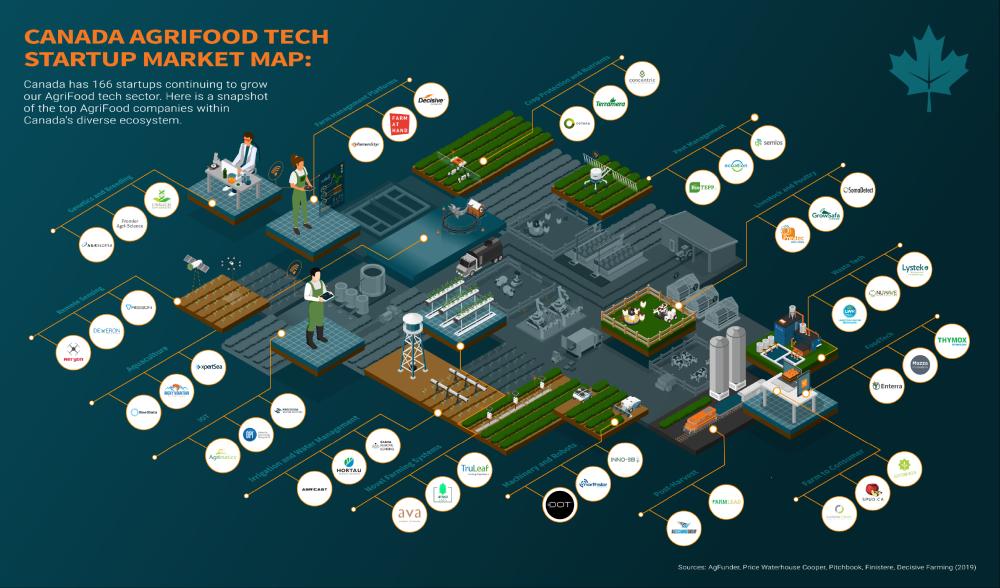 However, Canada is continuing in its efforts to grow the output of the sector. Canada has a semi-privatized and semi-federalized approach to agricultural development. These two groups play a dual role in funding research and development, applied research and commercialization in the market.
MORE BY AGFUNDER NEWS
Market Watch
August 28, 2019
Market Watch
July 15, 2019
Market Watch
March 18, 2019
Continue reading at AgFunderNews.