Ag and Rail Equipment Uptime Critical for Good Harvest
Across the American Heartland, growers have started harvesting their crops for what the USDA predicts will be a good yield year — one with larger corn and record soybean yields. That bounty is partially due to the ag community's adoption of big data to guide where to plant, fertilize, and water, along with GPS and satellite data.
Even so, growers face tough commodity markets and razor-thin margins this year and cannot afford any downtime during the harvest. But the good news is just as data helped produce a bumper crop, it can also be used to prevent the machines they depend on from breaking down: combines that harvest, tractors, semi trucks, and trailers that transport to elevators, and locomotives that haul commodities to market.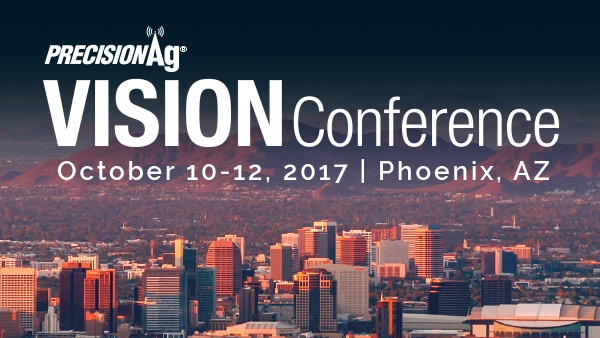 This week from October 10-12, Uptake will be at the PrecisionAg Vision Conference in Phoenix presenting how its predictive analytics software forecasts future mechanical problems before they occur to increase equipment and machine uptime.
The entire harvest season depends on every piece of machinery running to maximize profit. If growers miss their harvest window, an Ohio State study found that yield losses can be as high as 11% of total yield. Costs can also increase the longer crops are exposed to elements, such as grain that might have to be dried again.
MORE BY TIM MARQUIS
Data Management
June 25, 2018
Data Management
May 10, 2018
Data Management
April 12, 2018
Using predictive analytics to keep machines and equipment operating at critical times is not just important for reliability and productivity. It is crucial for safety too. Each year, combine fires cause 40 to 50 serious injuries and $20 million in property losses, according to a study by the University of Minnesota. This year is no different. Just last month, a fire engulfed and completely destroyed a combine worth hundreds of thousands of dollars in Illinois. Thankfully, no one was injured.
A fire extinguisher and routine maintenance are a good start to prevent these, but often times humans cannot spot the indicators of a potential problem on their own. With hundreds of sensors on a combine today and advances in data science, this can — and should — be a problem of the past.
A successful harvest requires that the crops harvested make it to the market to be sold and traded. Railroads transport a significant portion of each year's harvest from the heartland to the country's ports along rivers and coasts.
For railroads, our predictive analytics software has delivered valuable outcomes in greater productivity, reliability, safety, and security. Since May, a North American Class 1 railroad has been using the software and, in just three months, Uptake prevented more than 50 failures from occurring on the tracks, saving the railroad more than $1 million.
Unlike rail, there are no large fleet managers of equipment in agriculture. Many times, it's just individual growers, causing some to wonder whether predictive analytics is worth it. But an hour of downtime is costly for even an individual farmer.
Growers have huge amounts of capital invested in their machines. The University of Iowa estimates that the machine cost per acre is around $131. While that may not sound significant, the average farm is about 500 acres with larger farms around 3,000 acres.
In a tough market, growers face hard choices to achieve healthy profits. Even if you won't be in Phoenix at the conference, I hope you'll contact me ([email protected]m) so together we can reduce costs, increase uptime, and make USDA's prediction of not only a good harvest, but a profitable one, come true.