The PrecisionAg Institute: Advancing Technology Through Research, Advocacy, and Education
The PrecisionAg® Institute – led by Meister Media Worldwide's Global Precision Initiative – was founded in 2006 to help bring together a fractured and highly competitive industry to discover what we have in common, and what we can all do to improve the speed and depth of technology adoption in agriculture.
Today the PrecisionAg Institute, through the work of a consortium of industry-leading organizations, is a principal source of research, advocacy, and education in the areas of precision agriculture and digital farming, including:
Grower and service provider research to identify roadblocks and opportunities as technology intensifies in agriculture.
Educational opportunities in-person and online that help the industry find solutions to perplexing technology challenges.
Data and information about the benefits of precision agriculture shared with federal lawmakers and regulators.
Exceptional individuals and organizations in precision technology championed through the PrecisionAg Awards of Excellence.
Partner organizations gain valuable market insights, and their combined resources and expertise reveal best practices and improved ag technology solutions from  farm gate to dinner plate.
For More Information About the PrecisionAg Institute
MORE BY PRECISIONAG INSTITUTE
PrecisionAg Institute
September 23, 2019
EFC Systems
September 23, 2019
PrecisionAg Institute
September 23, 2019
Research and Content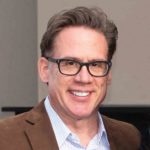 James C. Sulecki
Chief Content Officer  |  Head of Global Precision Initiative
Meister Media Worldwide
Partnerships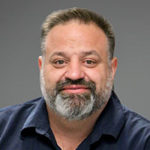 Eric Davis
Managing Director, Agribusiness Group
Meister Media Worldwide