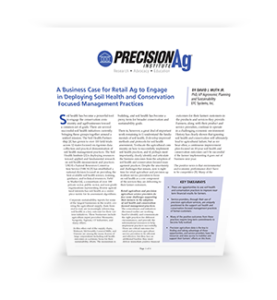 Welcome to the PrecisionAg Institute Whitepaper library! Here you will find free whitepapers and case studies from the PrecisionAg Institute Partners to download to any device.
These authoritative reports cover a wide range of topics in precision agriculture and showcase the latest strategies, research, and best practices in the industry. Here are the whitepapers currently available:
A Business Case for Retail Ag to Engage in Deploying Soil Health and Conservation Focused Management Practices (EFC Systems)
Complete the form below to download this free whitepaper today!