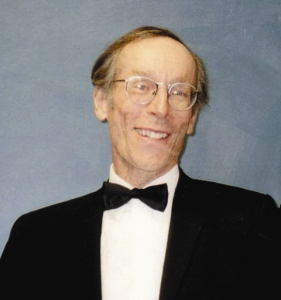 In 1974, Arthur Lange joined the team at Hewlett Packard, working in what would become Silicon Valley, until the 1980s. It was at this point that Lange decided to take a job from his former manager, Charlie Trimble.
"I sensed that agriculture could be apart of Trimble if we did it right and could get everything together," says Lange.
In 1994-95, Lange had a strong influence on the development of Trimble Navigation's Agriculture division. Lange's work and inspiration led to technology advances such as more accurate machine steering and positioning. He has contributed heavily in the designing, building and marketing of many innovative precision agriculture tools. His AgGPS EZ-Steer was named Product of the Year by Agri-Marketing magazine in 2006.
For 30 years Arthur Lange has been judging science fairs and building students' interest in a blend of science and business. He is a member of the American Society of Agricultural and Biological Engineers as well as the American Radio Relay League.
Lange's field experience, coupled with an expanse of classroom knowledge in the fields of both bioscience and electrical engineering, has made him an effective and indispensable part of the precision ag movement.