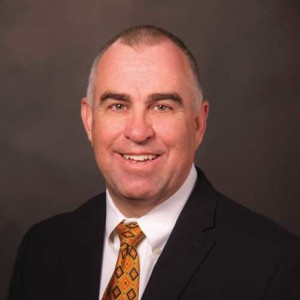 Dr. Randy Taylor, professor and extension engineer, machinery systems 70/30 extension/research; Department of Biosystems and Agricultural Engineering, Oklahoma State University, has been named a 2015 winner of the Legacy Award in the Precision Agriculture Awards Of Excellence program. Taylor was nominated by Oklahoma State professor and UAVs in farming expert Brian Arnall.
Since 2007, the PrecisionAg Awards of Excellence have been made possible by the support of the PrecisionAg Institute.
"Dr. Taylor is innovative as both a researcher and extension specialist," writes Arnall in his nomination letter. "As a researcher he has been an integral part of the development of numerous technologies such as the GreenSeeker, as well as a new precision seed placement planter, the GreenSeeder. Even more so during his tenure at OSU Dr. Taylor as created many devices for agronomist to be used in both research and extension. These creations have allowed for the advancement of technology development and greatly improved extensions. A recent build created a 3pt applicator that could put out four dry fertilizer treatments in single pass."
In regards to his leadership capabilities in Stillwater, OK, where Oklahoma State University is located, Arnall highlights Dr. Taylor's work in variable-rate application research.
"Dr. Taylor has been a leader on many fronts, specifically with the Precision-Ag, Variable Rate Technology Team here at OSU," Arnall explains. "Dr. Taylor has demonstrated both vision and leadership, as he has successfully integrated many scientists from departments all across campus to assist with the VRT research. In the early 2000's, under Dr. Taylor's leadership, the VRT group advanced variable fertilizer nitrogen rate applicators based on optical spectral measurements. Similarly, his visionary work manipulating seed placement that resulted in controlled leaf geometry has now been implemented into a fully functional machine design."
Stewardship is another one of Dr. Taylor's focuses in his day-to-day with the Cowpokes.
"One of the greatest examples of Randy's stewardship is his involvement with the Kansas Ag Research and Technology Association (KARTA), which he founded in May 2000 (originally founded as KARA)," writes Arnall. "The group's goals are to facilitate on-farm research by providing educational workshops to teach techniques and analysis methods, provide funding for on-farm research through research grants, maintain a website to facilitate information sharing and adopt new information sharing tools."
Besides being a prolific writer of academic research briefs (author or coauthor on 154 technical papers, 44 scientific journal articles and two U.S. patents), Dr. Taylor was awarded the American Society of Agricultural and Biological Engineers (ASABE) Fellow in 2014, ASABE Standards Developer Award in 2010, ASAE Superior Paper Award in 2002. In addition to his awards Dr. Taylor has been an extremely service role as member, chair, or vice-chair, 23 ASABE Steering/Management committees.
But, perhaps nothing sums up Dr. Taylor's worthiness for this award quite like the following quote from his colleague Arnall. "One of the greatest comments I can add about Dr. Taylor is that he is truly a Agronomic Engineer. He can converse as just as easily with a conventional wheat farmer from Oklahoma as he can with the greatest engineers in the world."