On The Scene: 2018 Farm Progress Show Wrap Up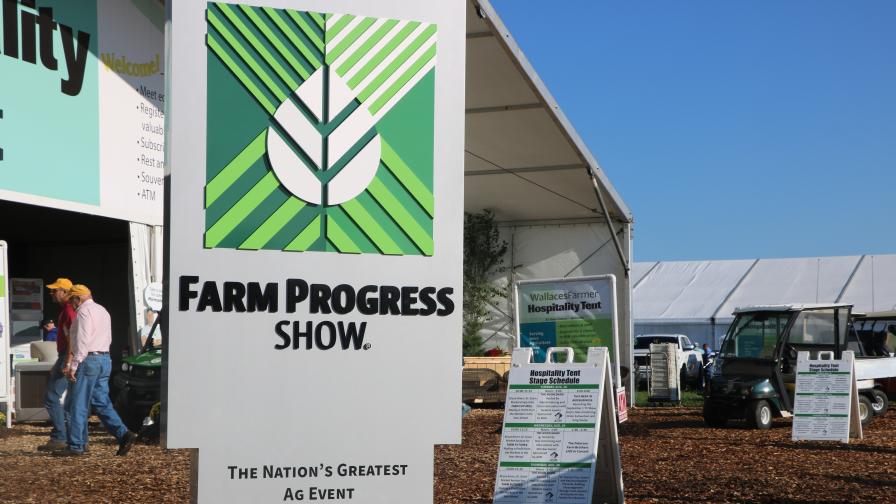 Former Monsanto President (now Bayer CropScience Chief Operating Office) Brett Begemann's opening salvo during his first appearance at a Farm Progress Show (FPS) donning the Bayer Baby Blue summed up the tone and tenor of this year's FPS rather succinctly.
"I've been in this space for many, many years, and I don't think I've seen a more exciting time for agriculture than right now," Begemann told a group of sun-kissed ag media huddled inside the BASF Media Tent in Boone, IA, on Day Two of the 2018 show. "It's a challenging time in agriculture, no doubt, with commodity prices where they are, and the yields that we've experienced around the world, and that creates difficulty for all of us that are in agriculture, no doubt about that.
"But, when I look around and I see the development of innovation and technology that's going on around us – billions of dollars being invested in startups in agriculture, which never in my wildest dreams 15 years ago did I believe would ever happen. And today we're seeing that in real-time."
Indeed, Brett.
MORE BY MATTHEW J. GRASSI
Market Intelligence
June 1, 2019
Drones | UAVs
May 21, 2019
Drones | UAVs
May 6, 2019
We couldn't have said it better ourselves. And you're right, it's a damn exciting time to be involved in food production around the globe.
Begemann's quote fits here because it bellied an incredibly full, yet exciting day kicking around the 2018 Farm Progress Show. There were all kinds of things to see and learn about: new digital ag platforms launched, a new Ag Tech player from Europe coming across the pond, and yes, one of the most ridiculously opulent trade show booths possibly IN THE HISTORY OF MAN! (see photo gallery above)
Now, on to all that exciting news from Boone…
Seed Enters 'Digital Age' in 2019
Although torrential downpours caused a weather cancellation of Farm Progress 2018's opening day, St. Louis-based Climate Corp. – then slated to host a post-show press event amidst the muck and general chaos contained within the now-rain-soaked show grounds – called a quick audible, moving the after-hours event indoors to the nearby Ames Gateway Hotel and Conference Center.
The Climate folks, led by their in-house PR wizard Chelsea Shepherd and Chief Science Officer Sam Eathington, used the two-hour reception to detail 2019 plans for its newest digital tool offering under the Climate FieldView brand, Seed Advisor, the most notable development unveiled for the coming 12 months being expanded pre-commercial testing with 50 seed dealers throughout Minnesota, Iowa, and Illinois during the spring season.
Eathington addressed the group first, showing research from the University of Illinois' Dr. Fred Below that shows that 19% of total yield potential in corn is determined by hybrid choice alone. Climate's Seed Advisor tool aims to simplify that process for growers, combining 5 years of grower production data aggregated nationwide, and 6 million data points from Climate's AI-fed modeling database, to achieve an 80% accuracy rate on the acre on hybrid selections, according to the company.
"Next generation digital farming technologies like Seed Advisor are on the horizon, and they're powered by deep datasets and expansive field trial research, but most importantly, they work," Eathington told the gathered throng of ag media. "This pre-commercial testing phase with dealers and farmers is part of a rigorous development process we employ before introducing new, data-driven tools to the market."
Greg Deim, an Estherville, Iowa, corn and soybean farmer, as well as a Channel Seed Dealer himself, got to beta-test the Advisor tool this past season. From his farmer point-of-view, Deim shared that he likes that the tool provides growers with a Top-5 list of recommended hybrids to choose from, with each hybrid ranked by Climate's percentage of confidence (benchmarking recs against each other) in the recommendation, and as a Channel dealer he likes having the data science backing of Climate (and also being able to show hybrid performance metrics and data at the tap of a screen on the iPad) when walking fields and talking with grower-customers. All of which, Deim says, allows he and the rest of his Channel reps to get away from price-based seed selling and into a more consultative, seed steward-type role with his growers.
"It's a great sales tool to say 'Hey, we can help you with your information that you're collecting', and we all said it in our very first response: We're looking for ways that we can use our data," Deim explains. "You can go back to how we did it last year. We sat down with them, laid out the seed book, and started highlighting and circling different hybrids for them. Where with this it's a digital tool, most anyone that's going to be interested in something like this is going to already have an iPad, so not only can the grower share their data with a click of a button but we as service providers we can share recommendations and information back to them just as quickly."
Another big splash in the seed segment was made in Boone by Farmers Business Network (FBN). The San Marcos, CA-based ag tech disruptor made waves a few weeks prior to the show when it announced the 2019 season availability of its Farmer 2 Farmer (F2F) Seed Genetics line, and other than a few regional shows FPS 2018 was the first time FBN talked about F2F on the national stage.
Offering its member-farmers a range of glyphosate-tolerant soybean seeds, as well as conventional corn hybrids, FBN is promising, in similar fashion to how the company capitalized on some of the ongoing issues around pricing in crop protection products, to use the digital power of its farmer network to bring price transparency to the seed segment. Additionally, farmers that pledge to plant at least 80 bags of FBN F2F conventional corn and provide planting and agronomic data on 500 acres of F2F varieties are promised $29 a bag pricing on GT Soybeans and $99 per bag conventional corn, which FBN is dubbing it's "Early Adopter" program (Editor's Note: wouldn't most consider that a type of a special discount, or even perhaps zone pricing? Didn't FBN rail against those very same practices in the crop protection market when it launched its FBN Direct service? Hmmmmmm…) Farmers that participate in F2F are also allowed (after purchasing an additional license) to hold back, or grow some of their own for planting next season, seed – a practice the large seed companies discourage and often in the past has resulted in those outfits bringing legal action against the accused farmers.
(Editor's Note: FBN's PR team reached out to offer a clarification on the special pricing available through the F2F "Early Adopter" offer: "What we rail against is the lack of transparency in the bundle/discounting programs, hidden discounts that aren't equally available, zone pricing (which we are NOT doing), and relabeling. These are the issues we fundamentally take issue with because they combine into an effect that is negative to farmers. We don't have a problem with discounts, and in fact, we have always had discounts for early purchasers on FBN Direct – which we make known and are available to everyone. We have price guarantees. The point we make around F2F Genetics and FBN Direct is we put our best food forward, and are transparent about not only our offering, but the prices our members can receive – there are no hidden discounts or questions.")
I stopped by the FBN booth at Farm Progress and connected with Ron Wulfkuhle, FBN's new Head of Seed, to talk about the new venture. Wulfkuhle has quite the history in the seed and genetics business, having headed up Greenleaf Genetics for nearly a decade before the outfit was purchased by Syngenta, where Wulfkuhle also helped the Swiss multinational expand its corn enzyme business under the Enogen brand.
"Well, you guys have done a couple articles on this already, but I don't think your typical retailer is going to be really happy about this," Wulfkuhle admits. "I hear a lot of ag retailers focus on 'Well, that's just a way for farmers to get cheap prices.' We would like to challenge folks to embrace the idea that it's a way for farmers to improve profitability, and as an industry if we get that back to the forefront and we help improve farmers, ag retail's main customer, to be sustainable and stay in business long-term, that's going to be helpful to everybody in agriculture."
Having been in the seed industry for most of his career, I wanted to get Wulfkuhle's view on this current trend of digitization in the seed segment. Is seed truly the final frontier in the digital disruption in ag movement?
"Separate from the land that they are choosing to farm, after that probably the seed purchase is the next most important decision, because you can't undo it and go back and change it," he explains. "But the number one focus is, at least for us at FBN with our tool, by looking at all of these different variables that the farmer can look at and input, that we can improve the farm's profitability.
"The other thing that I think is happening is, when corn is at $7 I don't think you need to be real creative to make money in this business – whether you're a supplier or a farmer or a retailer. And now, $2.95 local (corn) price right now here in Central Iowa today? My gosh, that's hard (for these farmers). That right there is going to cause creativity, and we're going to move the industry forward."
New Digital Platforms
A couple companies launched new digital farming platforms for 2019 at the show, one of which came over from across the pond in Europe via Canada (the former digital farming brand of Bayer, xarvio, which is now property of BASF), while the other new platform is the product of a recent merger (Agrium and Potash Corp. combining to become Nutrien Ag Solutions).
We'll start with Nutrien's platform launch announcement, made from inside the companies' futuristic, Golf Dome-esque booth. North America's largest ag retailer described the new platform as a "fully integrated digital experience" where the goal is providing Nutrien customers with an "easy to use, integrated hub to help growers more effectively manage their unique agronomic and business needs, and interact with their Nutrien Ag Solutions agronomist and sales rep."
The new platform will reportedly bring together back-end accounting, agronomic insights, e-commerce and crop modeling in a single, mobile-based platform that will be – here's the important part – offered free-of-charge for all Nutrien Ag Solutions customers.
"Today's motto for Nutrien really is 'Being able to meet the customer at any point, wherever and however we're needed', so our biggest thing is to make sure our growers are as profitable as possible while doing the right thing by their farm," Zach Corcoran, product owner, Nutrien, says.
As many of us in ag know, new products are often the after-effect of mergers and acquisitions. This one is no different in that Nutrien's acquisition of Agrible has vastly accelerated the companies go-to-market timeline for its new digital offering.
"What we're trying to do there is to, Number One, integrate the amazing data that they have, as well as the cast that they've assembled there in Champaign, IL," Corcoran says. "I've met with them a few times and it's a really great team, very knowledgeable. They do a really good job, and it's a huge asset for us especially as we come out with this new digital platform."
Another aspect of the new platform that will intrigue retailers is the e-commerce portal that Nutrien will release at the end of 2018 as part of the digital platform rollout, just in the nick of time for 2019 crop input ordering.
"We're going to start out with – about 90% of the chemicals that we carry nationwide are made up of about 500 or so chemicals – so we're going to service those first," Corcoran shares of the retail networks first steps for the ecommerce rollout.
"Then, growers will have the ability to submit an order for those, and what happens then is a grower places the order and a Nutrien Ag Solutions crop consultant or agronomist will get a notification on that and they'll be able to check it out, make sure everything looks right, and then be able to finalize that order."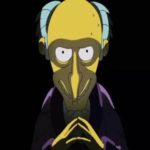 EXXXX-CELLL-ENNNNTTTT…(*Mr. Burns voice)
So basically, in a nut-shell, Nutrien is taking the Amazon/FBN crop input online marketplace model and tying in the professional retail agronomist to the process.
"We're not trying to take the power away from those retailers, and then on-top of that we're also trying to make sure our customer gets the best deal possible for how they want to run their farm," Corcoran confirms. "If they go and order something online from one of our competitors today, they just see that set price, and no agronomist is going to touch it.
"That's not always the best thing for the farmer, especially when we can sometimes find them rebates or other discounts that they otherwise wouldn't know about. We're really out to make sure we can help the farmer in anyway possible, in the best way possible."
Another group hoping to help U.S. farmers make a successful foray into the digital ag space is xarvio Digital Farming Solutions. Adding on the tagline "Powered by BASF" (the company was spun off and sold by regulators as part of the Bayer-Monsanto deal) after being practically gifted to the Ludwigshafen, Germany-headquartered multinational, xarvio is making its smartphone scouting app available to U.S. growers and agronomists for 2019, with the rest of the platform (including Bosch Smart Spray tech and high-frequency Planet Labs imagery) due to hit the States in the coming years.
As detailed back in these pages in November of 2017 after making a similarly large splash in Hannover at Agritechnica, the xarvio scouting app is a smartphone-based, AI and machine learning-powered weed, disease, and pest identification program that can tell a grower or agronomist in seconds exactly what agronomic issue (often the user will get a list of multiple possible issues ranked by probability) is present in a photographed region of the field.
According to David E. Gray, commercial manager U.S., xarvio Digital Farming Solutions, the real power, or value, in xarvio's North America launch is helping users – and these could be growers or ag service providers – operate more efficiently in their day-to-day.
"A lot of people ask: 'How does this fit in for an agronomist, or a retailer?' We see it as a tool to help an agronomist or retailer to do their job, or scouting work, quicker, more efficiently, and cover more acres," Gray shares.
Gray says that the app is currently deployed in about 90 countries worldwide via over 50,000 global downloads in the app store, and as the company adds more users throughout the Midwest and Corn Belt in 2019 users begin to benefit from a "network effect."
"We plan to take all of that user submitted information and aggregate it back for the users to send out alerts," Gray explains. "If users a couple counties or a couple hundred miles south of you are starting to document a lot of diseases, and then our model confirms the diseases they're seeing are ones that maybe move a couple hundred miles north-south in one week, you'll get an alert in the app to be on the lookout for such-and-such disease.
"That's what success in 2019 for xarvio in the U.S. will look like, to me: to create this strong user base, or community of users that is strong enough to drive value for our growers. The network effect, just everybody using it a little bit, helps the machine learn and then everybody begins to benefit from each other's scouting."
Random Tidbits from Boone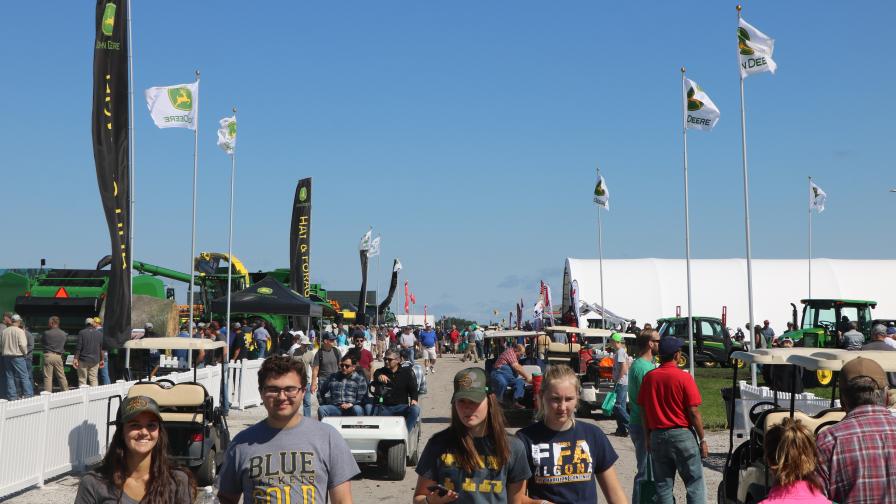 Sponsorships are a big deal at any huge farming show like Farm Progress. Now, I'm not in the market for a $300K combine with machine vision or anything soon, but if one of the Big Ag companies decided to sponsor a paved parking area for Farm
Progress 2020 in Boone, I'd probably at least buy a T-shirt or something from that company. Just something to think about…
Props to the DJ in the DeKalb/Asgrow booth for subtly working in a nice set of rain-themed songs to open the show on Wednesday. Walking into the booth to one of my all-time favorite tunes, Toto's Africa, was a surreal moment. I bless the rainnssss downnn in Afriiiicaaaaaaaa (Ames toooooooo)….
Stat that Had me like Keanu in that One Meme:
In my six going on seven years in ag media I've heard this phrase more than a couple times: In Iowa, Corn is King. But is it really? Because this trip I learned that the Hawkeye State produces around 38 million hogs annually, and that's about 600,000 short of the population of the entire state of California in the last census. Sheesh, that is a lot of Iowa Pork Tenderloin sammiches, you guys!
Serious Topic Interlude:
One of my favorite visits of the week was a brief chat with the folks at Eagle Grove, IA-based GoServ Global, a non-profit that helps facilitate Christian mission trips to help those affected by natural disasters and other maladies in third-world and developing nations all over the globe. What does that have to do with agriculture? Well, let me tell you. The non-profit group is purchasing Sukup Manufacturing grain storage bins, shipping them across the ocean to nations beset by things like hurricanes and earthquakes, and teams of Iowans are building the grain bins into lofted home structures that displaced families can live in until their original houses can be rebuilt. Amazing seeing something we see so often across the Corn Belt (grain storage) be used to help the less fortunate around the world, and was just impressed with how nice the inside of those grain-storage-bins-turned-homes actually turn out. Bravo to you, GoServ, and Sukup as well!
Random Quotes I Somehow Left Out of the Narrative But Deserve to be Included Anyways:
"If it's not Fisher-Price simple, farmer's ain't going to use it."  -Iowa farmer Rick DeGroote, on Ag Tech products, during the Climate event.
"At best it's been an educated guess, there was just not really a whole lot of science behind it. But now, there's some serious science behind it!" – Iowa farmer Greg Deim, on the seed hybrid choice process, during the Climate event.
Obligatory Burger and Beer Recs for Ames:
So, having attended four Farm Progress Shows now, I must admit that I am not at all familiar with the Boone, IA, area and it's restaurant scene, besides that one Valent event they held at a Boone Brewery as part of my first Farm Progress Show, which seems like eons ago. Anyways, last time the show was in Iowa we were banished to lodging out in the hinterlands of West Des Moines, and I'm pretty sure I had one of the most mediocre French Dip sandwiches I've ever experienced at whatever place we ended up eating at that evening. This year I was smart and found a room for the week at a lovely old Iowa State frat house turned boutique hotel, Iowa House-Ames. Couldn't recommend a stay there enough if you ever find yourself in Ames, honestly.
My burger of choice when in Cyclone Nation? Definitely Brick City Grill's The 60/40 burger. This one scratched my ever-intensifying bacon itch, featuring a juicy, salty patty seared just right and comprised of a rich, flavorful blend of 60% Iowa-raised beef and 40% ground smoked bacon. Then it's topped with American cheese, more bacon and, you guessed it, bacon infused mayo. Bacon itch, scratched. I imagine Brick City Grill is THEE place to be on a Cyclone game day in Ames, you betcha I'll be back if I ever find myself in town on a fall Saturday. Also, if you consider yourself certifiably insane, well my friend does Brick City have an eating challenge for you! Quoted directly from the website description of the Triple-Double Food Challenge: "Finish six beef patties, twelve pieces of cheese, twelve pieces of bacon, a toasted brioche bun, and a double order of fries in 30 minutes or less. (To go boxes are not allowed, cost is 29.99 if challenge is not completed)" Have at it, Folks! (Editor's Note: What happen's to all of these Food Challenges when we get to 2050 and we can't feed 9 billion people? I'm waiting restaurant industry…)
Beer-wise I'd already written about Iowa's craft beer scene prowess just a couple months ago, but honestly the state is producing some of the best IPAs in the country right now, right up there with states like California and Michigan, traditional craft beer heavyweights, IMO, so a revisit to some Iowa brews was, in this case, warranted. Last time I was wowed by Iowa Brewing Co's Surf Zombie IPA, and this time I was pleasantly surprised by a stout, stubby little brown bottle (think Red Stripe) served at the Climate function on Tuesday night, Peace Tree Brewing's (Knoxville, IA) No Coast IPA, a hopped-up ale coming in at a respectable 7.5% ABV. Most of these post-show reception functions you're usually stuck choosing between Bud Light or Miller Lite (In that case I'll have a tall water, neat, please), but it was nice to have a local alternative to sip on as we learned what Climate had been working on in the last few months. Keep an eye out for No Coast next time you're in Central Iowa and in search of your hop fix.