NAAA Issues Drone Pilot Reminder: Watch Out For Aerial Applicators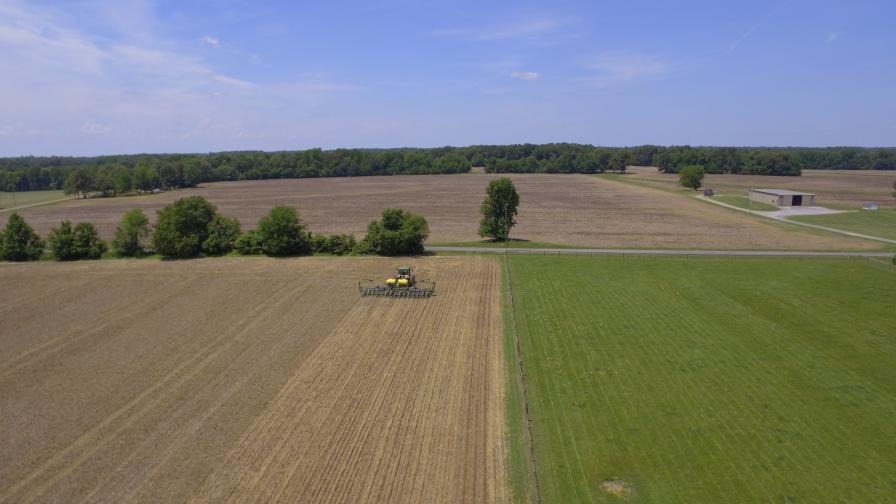 With more than 1 million UAVs registered with the FAA, it is vitally important for UAV operators to be aware of agricultural aircraft operations this growing season, the National Agricultural Aviation Association (NAAA) writes in a recent press release issued by the agency.
Thankfully, a vast majority of UAV users operate in a responsible manner, but since last year the aviation community has seen a number of incidents, including UAVs colliding with a military helicopter over Staten Island, NY, and a commercial aircraft near Quebec City, Canada. There was also a highly publicized near miss between an ag aircraft and a UAV last summer in Iowa. As the ag pilot was passing through about 350 feet AGL, a quadcopter UAV flew under his wing before he could take evasive action.
Agricultural aviators fly as low as 10 feet off the ground, meaning they share airspace with UAVs that are limited to flying no more than 400 feet above ground level. For this reason, NAAA is asking UAV operators to do everything they can to avoid ag aircraft doing important, low-level work.
"It's incredibly difficult, if not impossible, for agricultural aviators to see UAVs because our members are doing precision agricultural work while flying at speeds of up to 140 mph," NAAA Executive Director Andrew Moore said. "That's why it's so important for UAV operators to be aware of agricultural aviation operations in their area and take precautions to protect individuals both in the air and on the ground."
MORE BY MATTHEW J. GRASSI
Market Intelligence
June 1, 2019
Drones | UAVs
May 21, 2019
Drones | UAVs
May 6, 2019
In addition to lobbying Congress and the Federal Aviation Administration for UAV regulations that protect agricultural aviators and other low-flying manned aircraft, NAAA has enlisted its members and state association partners to help educate farmers, crop consultants, ag retailers and the public about safe and responsible UAV operations in rural areas.
NAAA recommends that UAV operators:
Equip drones with tracking technology, such as ADS-B, so other aircraft similiarly equipped know of their positions.
Get certified and well-trained in operating a UAV.
Contact local agricultural aviation operations before flying by consulting AgAviation.org/findapplicator.
Equip UAVs with visible strobe lights.
Give the right-of-way to a manned aircraft. It's the law.
Land your UAV immediately when a low-flying aircraft is nearby.
Carry UAV liability insurance.
In a test conducted by the Colorado Agricultural Aviation Association and other stakeholders, including manned and unmanned aircraft organizations, and the state of Colorado, no pilot operating a manned aircraft could continuously visually track a 28-inch-wide drone when flying at regular speeds. While they might be spotted for a second, UAVs are not constantly visible to pilots, meaning it's up to the drone operator to avoid a collision.
When birds hit an ag aircraft, they can break through an aircraft's windshield causing deadly accidents. A study conducted by the Alliance for System Safety of UAS through Research Excellence (ASSURE) showed UAV collisions with aircraft cause more damage than would a bird strike of similar size, due partially to UAVs' dense motors and batteries, as opposed to a bird made mostly of water, feathers, hollow bones and sinew.
So, while we're all enjoying safe, affordable and abundant food, fiber and biofuel, don't forget our nation's agricultural aviators are working in the skies to help farmers produce those goods. If you're going to fly a UAV this summer, please be responsible and do everything you can to avoid agricultural aircraft.