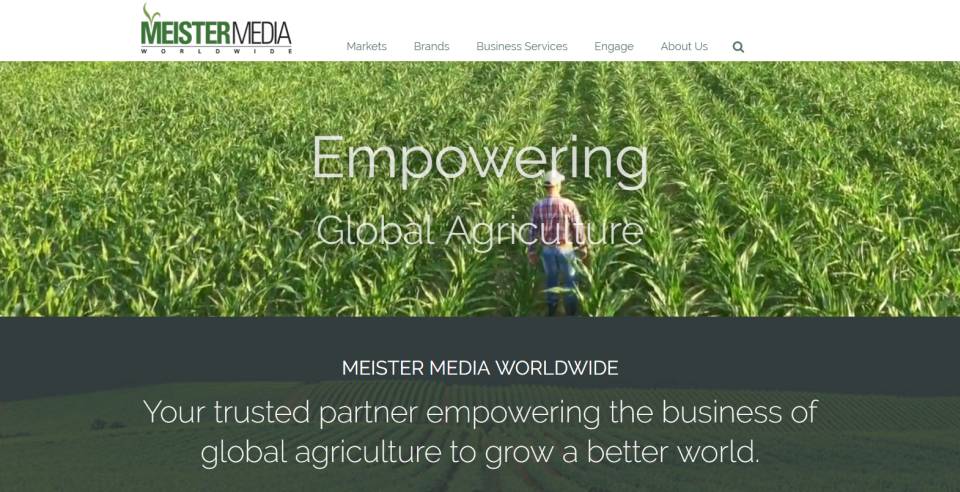 The farming world is changing at warp speed. From the adoption of precision ag technology, to the ever-evolving global crop protection market, to the stewardship movement, the last two decades have seen dynamic change in our industry. Meister Media Worldwide — publisher of CropLife®, CropLife IRON®, PrecisionAg®, and AgriBusiness Global® magazines — is leading that change in every brand we produce in order to help cultivate a sustainable world through the power of knowledge.
You'll see that commitment in our new Website, MeisterMedia.com, where you now have more information available to you than ever before. Our editors are in the field, uncovering the trends, techniques, and technology you need to know. Whether you're looking for information on ag retail, precision ag, crop inputs, or other markets we serve including horticulture, ornamentals, and cotton, you'll have easy access to the best intel through our company's 14 brands.
You'll also find links to the various products Meister Media Worldwide and our brands have to offer, from familiar print magazines, Websites, and enewsletters to national and regional educational events, to awards programs that honor deserving individuals and suppliers.
And you'll learn more about the history and culture of our company, which has now been empowering agriculture in the U.S. and around the world for more than 80 years.
We'd love to know what you think of our new Website and how it can help you and your business thrive. Contact us at [email protected] and let us know what you think!