Disrupting the Disruptor: Meet AgVend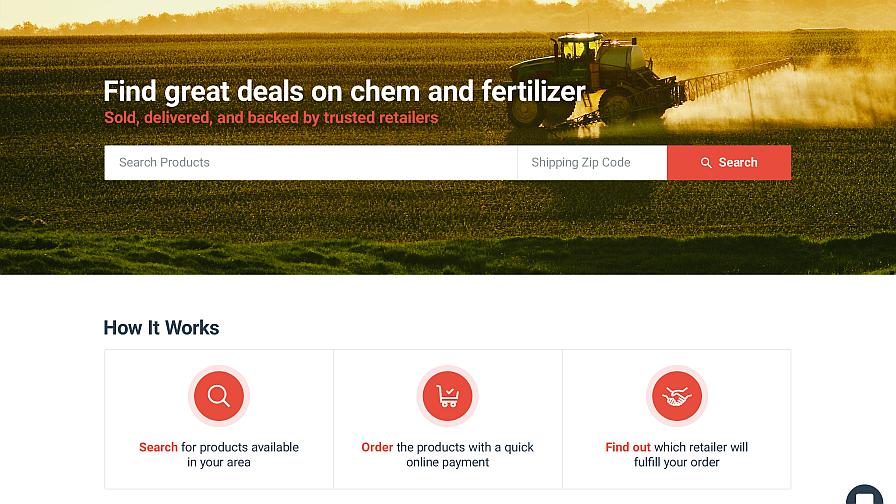 Is Farmers Business Network (FBN) — and its admittedly slick crop inputs e-commerce platform, FBN Direct — really the Big Bad Boogie Man some have made it out to be?
That, dear reader, we'll leave up to you to decide.
AgVend co-founder Alexander Reichert, formerly of aerial imagery insights outfit Mavrx, has his thoughts on that subject.
"FBN is only the Boogie Man if you're too afraid to look under the bed," Reichert tells me over the phone, on a sleepy mid-winter Friday.
AgVend, for the uninitiated, is a startup that is attempting to help traditional brick and mortar ag retailers smoothly transition into the e-commerce space. Instead of going the DIY route and probably having to set up one's own IT department and then create a custom web portal for online crop inputs sales, AgVend offers its members an off-the-shelf, location-based digital inputs marketplace available for integrations that allows growers to shop by price from anonymous local retailers who list product with AgVend. A white-labelled portal that a retailer can affix its own branding to is also being offered for 2018.
MORE BY MATTHEW J. GRASSI
Drones | UAVs
May 21, 2019
Drones | UAVs
May 6, 2019
Drones | UAVs
May 2, 2019
With either system, after a product transaction is initiated by grower payment, the grower either receives delivery direct to the farm (in most cases, Reichert says, delivery is free of cost to the grower) in a couple days, or chooses to pick up from a local retailer who is then revealed as the product vendor.
"One of the things that kept coming up when I talked to farmers was the purchasing process, and that being a big pain point," Reichert explains. "And then you have, as you know, what FBN is trying to do. We say that retailers have a foundational place in U.S. agriculture and we're not going to let a third-party displace these guys, and so we've set out to work constructively with the channel in helping them reach growers online."
With its headquarters having just sprung up in the Twin Cities, the retail wunderkind (Reichert cut his teeth in the retail game helping Big Box outfits like Best Buy refine their e-commerce experiences back in the early Aughts) is currently splitting time between his original home on the West Coast, where we reached him for this interview, and the budding Ag Tech scene up in Minneapolis. Speaking from his background in crafting retail experiences with a digital perspective, Reichert and Co. don't see e-commerce disruption abandoning the crop inputs sector anytime soon.
"Our ag retail partners agree that it's time to look under the bed and stop fearing e-commerce, and begin to use it to our advantage," he shares. "The key is that what killed the Sears of the world is that they lost sight of their customer and delivering that top experience with the customer at the center. I think we're (in ag) seeing the forefront of that now, and retailers are coming to us and saying 'Listen, we know this is coming, and we want to partner with you.'"
Most of those initial partnerships for 2018 are with retailers based in the Pacific Northwest, according to Reichert, but the company plans to spend the next few months making inroads into the traditional regions of row crop production, hence the move to Minneapolis. The near-term goal is to be nationwide by the time fall harvest rolls around, as Reichert tells it.
"We're moving fast," he says. "And I think the message is really that FBN is here and they're trying to disrupt the retailer. We're here as a partner to the retailer and helping them be able to reach growers online."