Ag Tech Mobile Tools: Talkin' Climate's New Seed Scripting Platform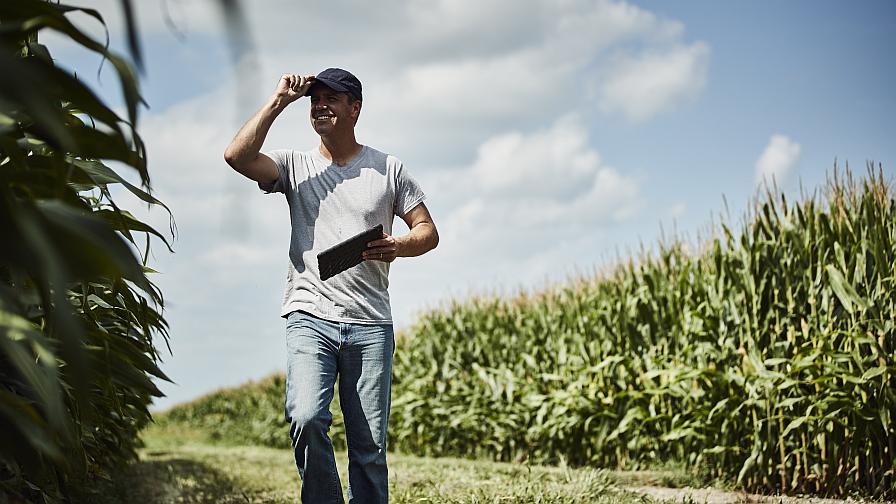 It's reportedly been a busy spring down at The Climate Corporation offices in Creve Coeur, MO, a tony bedroom community on the outer rings of the St. Louis metropolitan area.
The company many know as Monsanto's ag tech-focused little brother announced five new FieldView integrations just a couple weeks ago, and prior to that the outfit reportedly deployed some of its data mining expertise to help Monsanto quantify just what happened last season with dicamba off-target movement.
With that whole deal behind them and looking forward at the 2018 growing season, the outfit announced the release of its FieldView advanced seed scripting solution, which the company says takes historical field data, combines that with "proprietary field testing results," to provide scripts on nearly any seed brand in the industry.
Recently I caught up with Dr. Luke Samuel, Commercial Product Director, to discuss how ag service providers on the Climate FieldView platform can better serve growers by using Climate's new seed scripting tool.
MORE BY MATTHEW J. GRASSI
Drones | UAVs
May 21, 2019
Drones | UAVs
May 6, 2019
Drones | UAVs
May 2, 2019
"Certainly we feel it offers the opportunity to give that customer the best experience possible with that seed choice that they make and you have recommended," Samuel agrees. "And that's truly the value of Climate FieldView. Across every one of those operations, that retailer can go in and help tweak, refine, and provide a great seeding prescription for each one of their growers."
There's a couple hooks with Climates script generator. First and foremost of which is just an overall increase in the speed in which these complex seed maps are generated. Samuel says that the program can crunch yield data and other layers in a matter of minutes before spitting out a complete seeding prescription that can be viewed almost immediately via the iPad, or sent up to the controller over MyJohnDeere and other APIs.
"You can be sitting in the tractor cab and run that prescription, import it directly into the monitor either through the MyJohnDeere API, or if you're running a 20/20 SeedSense, pushing that directly in and then within 5 minutes of sitting on the edge of that field you're able to start planting that prescription immediately," Samuel claims.
The other hook for ag service providers is the ability to serve a segment of the market that has probably been a bit underserved by ag tech solutions in the past: those without the ideal three to five years of normalized yield data in the bank. In many of those cases the program will substitute with high-frequency imagery from Climate's relationship with Bay Area-based Planet Labs.
"It's a really common scenario out in the industry, for instance when people pick up new ground you don't always have yield history on it, you don't have the yield maps," Samuel explains. "So we've done a lot of testing on variability and what defines variability. We know yield is a very good proxy for variability on that field.
"We've also looked at satellite imagery," he continues. "You can start to see those same differences that you've experienced during harvest when you're out combining and watching the monitor, you can see that same variability earlier in the season with the satellite imagery. Obviously the more data that you have going into that equation, the better your recommendations and the growers' results will be, but imagery is a great opportunity for those fields that don't have a lot of data or background."
Climate, long thought of in the industry as a grower-first company (they've largely eschewed marketing directly to ag retail in the past), sees itself diving back into the service provider-grower equation with digital tools that help facilitate the grower-retailer dynamic.
"We feel that data visibility is such a key piece (in that relationship), and really getting farmers to understand how each one of those decisions – whether its seed, whether its fertility, whether its crop inputs – pays them back on every one of their acres," Samuel concludes. "That real time, high definition look at data across the farm, it's just a great opportunity to help that farmer be more successful."