Farmers Find Benefit In WinField Imagery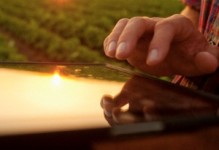 While there's no crystal ball for predicting crop success, WinField has recently launched a resource that enables farmers to protect yield potential by identifying issues in their fields before they greatly impact final yields. The R7 Tool – an interactive, web-based platform that performs detailed field-by-field analysis – provides on-demand in-season satellite imagery. This bird's-eye view helps farmers identify emerging crop nutrition and agronomic problems and gives farmers and agronomists the best opportunity to find potential solutions that may maximize return on investment.
With the availability of on-demand satellite images, farmers can perform precise field scouting, while working with their local R7 Tool certified expert agronomist to quickly address both nutrient deficiencies and weed and pest emergence.
The R7 Tool automatically captures satellite images throughout the growing season and distributes email alerts to farmers and agronomists when new images are added. In addition to satellite imagery, the tool provides relevant product-specific information – including corn response to nitrogen or response to population – from WinField's Answer Plot program.
MORE BY MATT HOPKINS
Digital Farming
June 24, 2019
Market Intelligence
September 10, 2018
Farm to Fork
July 2, 2018
"The ability to detect in-season crop nutrition, disease, and pest issues and quickly find accurate remedies gives farmers a distinct advantage in maximizing their yield potential," said Dave Gebhardt, WinField director of applied agronomic research and product development. "Having instant access to satellite imagery greatly improves in-season decision making and helps ensure that farmers are getting the most out of every acre."
Through the R7 Tool, farmers can browse available satellite images and select specific field maps in the same manner as they would search, preview, and download music or video files online.
Farmers interested in utilizing WinField's R7 Tool for in-season crop management practices should visit with specially trained agronomy experts at their local cooperative.