2013 Precision Agriculture Product Review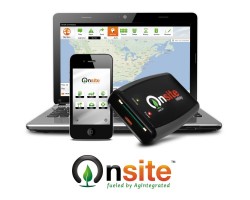 AgIntegrated | 2013 Product Review
This year will prove to be a defining moment in the precision ag data world, says Mike Santostefano, director of marketing and business development for AgIntegrated. It is no longer a question of who will win the big data game, but who will stay relevant.
It's no secret that Monsanto's entry into the precision ag data world was a wake-up call that is resulting in a re-evaluation across all levels of the precision ag industry.
With that in mind, Santostefano says that he is seeing several trends emerging for 2013 that focus on organizations and their ability to remain relevant in a data-driven industry. Two of these trends are particularly exciting in that they provide the necessary elements to ease the increase of regulatory pressure and provide a basis for custom business intelligence systems.
MORE BY MATT HOPKINS
Digital Farming
June 24, 2019
Market Intelligence
September 10, 2018
Farm to Fork
July 2, 2018
"The first of these trends, one that we are experiencing first hand, is that organizations are seeking out software companies to design and development custom solutions to supplement their current software systems," says Santostefano. "No longer willing to wait for customizations to one-size-fits¬-all software, they are finding ways to implement custom solutions that meet their specific regional and operational needs."
The second of these trends of interest to Santostefano is "the rise of what we are calling private ag cloud environments. These cloud environments provide organizations with their own customized, scalable area to efficiently manage, organize, and communicate their historically overwhelming amount of precision data."
With an understanding of these trends, he adds, AgIntegrated will continue to focus on providing cutting edge custom development solutions for its clients, and focus on expanding its Onsite platform with the introduction of Onsite for Enterprise and the Onsite Exchange.
"Onsite for Enterprise offers organizations a tailored deployment of Onsite with an unparalleled capability to connect their people, equipment and software, the core components of a precision ag system," explains Santostefano. "Onsite's Enterprise offerings provide the best of both worlds: the reliability and scalability of a cloud-based platform with their existing precision ag software work flows. This ultimately allows the organization to centralize data storage and manage access without losing control.
"The Onsite Exchange takes the Onsite API to a new level by providing a logical framework for interconnecting precision ag software systems," he continues. "Simply put, the Exchange transfers data from software to software behind the scenes without the need for human intervention."