Cool Idea: Details On Robotic Planter Challenge Revealed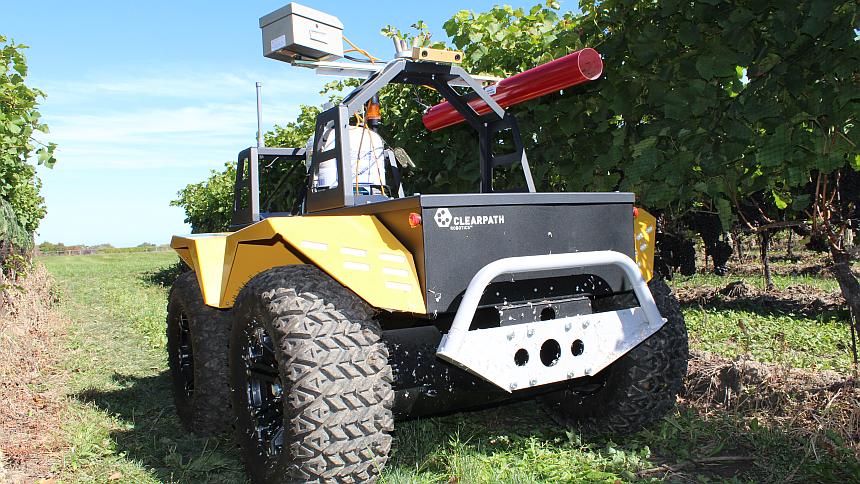 Teams representing the educational and business sectors are entered to compete in the 2016 agBot Challenge, which will be held May 7 in Rockville, IN, and is aimed at developing autonomous crop seeders with specific capabilities. The winning team will recieve a $50,000 grand prize, reports Diego Flammini with Farms.com.
"The 2016 agBot Challenge will deliver a combination of progressive machinery with the software required to process data needed to virtually and economically manage crops," says the competition's website. "Unmanned seeding equipment through the usage of advanced communications systems will support all farmers!"
The nine teams that have accepted the challenge by entering into the competition include Case Western Reserve University, IUPUI, Purdue University, Virginia Tech University, Michigan State University, The Ohio State University, University of Regina, Grit Robotics and Muschowski Farms, a joint team from MESATech, and Pee Dee Precision Ag.
The challenge requires teams to produce unmanned, robotic equipment that:
MORE BY MATT HOPKINS
Digital Farming
June 24, 2019
Market Intelligence
September 10, 2018
Farm to Fork
July 2, 2018
Uses a BATS mobile tracking antennae.
Provides real time data and video.
Streams video from the front and back of the AgBot.
Provides storage for video, observation and analytical data.
Uses open or protected sources to control mechanical and electrical hardware.
Plants at an assigned GPS location in two 30-inch rows.
Plants a total of 12 rows, each being a half-mile long.
Adds fertilizer to all 12 rows, 2" over and 0" down from seed.
Operates between 3.5 and 10 miles an hour.
Can dock and load fertilizer and two different seed varieties while communicating and weighing both.
Read the full story from reporter Diego Flammini on Farms.com