Can Ag Robots Clear The Obstacles?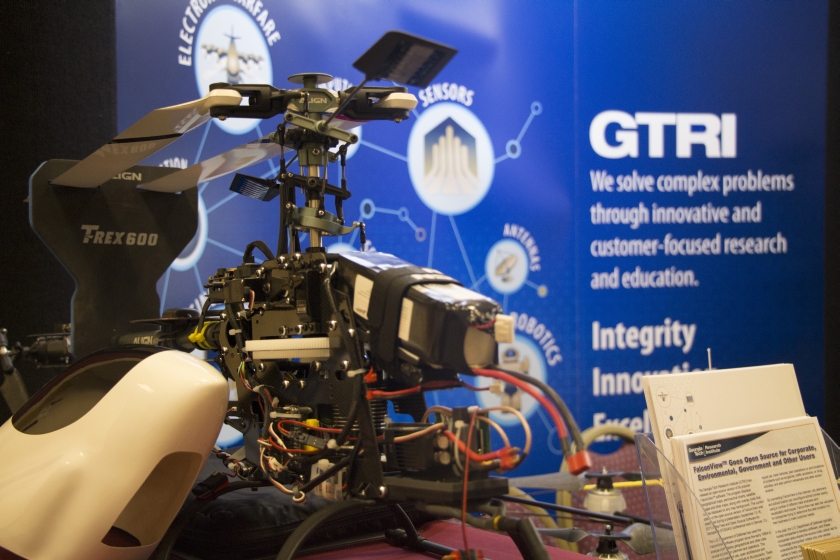 As the tractor pulls out into the field, the birds are chirping and the world is alive with the sounds and smells of spring. It's your typical spring planting day, but in a non-typical way. That tractor is not equipped with a farmer.
That scenario might seem far-fetched and futuristic, but with automation in agriculture exploding, it might not be so off-base. Technological advances in agriculture are growing by leaps and bounds, and farmers and agricultural companies are boarding the ag robotic train. They see a bright future.
"I picture a small shed in the corner of every 160-acre field with a tractor and a multi-purpose tillage/planter/sprayer tool," said Todd Golly, Winnebago, MN, farmer. "The tractors will be fully autonomous, identically built for cost savings."
Industry experts can see that vision, too. Jorge Heraud, CEO of Blue River Technologies, said that ag robotics is a complicated topic, but he believes it will take the industry by storm.
"Ag robotics will be everywhere," he said. "The question is when."
Mike Gomes, Topcon director of agriculture business development, agrees that the ag robotics industry is strong and growing. He said he sees agriculture transforming from one machine per operator to many machines per operator.
"We're ready to help the industry move on to the next levels of automation," he said.
From the cotton gin in the 1830s to the monster combines of current day, agriculture has undergone a technology revolution that is not even close to ending. One of the first ways that robotics made their way into agriculture was in the form of autosteer in tractors.
"Our farm, like many others, has used autosteer for years; this was probably the first form of widely accepted 'robotic' technology," Golly said.
Farmers have fully embraced that technology and are welcoming more updates and equipment that make their everyday lives easier.
"We have now moved into using fully autonomous unmanned aerial systems for crop scouting," said Golly, who farms his family's 7,000-acre corn and soybean farm in southern Minnesota. "We can scout hundreds of acres in the time it used to take to do only a few."
Ag robotics increase efficiency on the farm. Many experts feel that one of the biggest ways this technology can help the industry is in the form of labor, which is becoming increasingly difficult to secure, especially in the labor-intensive fruit and vegetable fields. The amount of manual labor in agriculture lends itself to robotics, Heraud said, and his work at Blue River Technologies in California recognizes that opportunity. Their lettuce bot will mechanically thin the fields — a task that is currently done by humans. Heraud said that using robots for this type of work not only answers the labor-shortage call but performs at a higher level.
"The better you thin the lettuce, the more uniform stand you have and the more yield you get," he said. "So, we have created this machine that can thin much better than a human can."
Blue River currently has three lettuce bots in operation that are hired by farmers and operated by Blue River staff. The company has only been working on the technology for a little more than a year, but the robot is already in its third generation. Heraud said that they are rolling the equipment out in this way to ensure that the farmer gets the best results from the machines in its early stages of development.
"It's very possible that we will mass produce this robot, but the first thing that needs to happen is to get the technology stable," he said.
In a similar vein, Harvest Automation, based in Massachu­setts, is focusing on the labor-intensive greenhouse and nursery industries. The first task in this industry they have automated is the movement of potted plants during the day.
"At these large greenhouses, it's typical that there are millions of containers on the ground," said John Kawola, Harvest Automation CEO. "A pretty standard part of the growing process is that you move these pots around. Historically, you've had a team of people who do this, but our technology takes that team's place and can operate 24/7."
Seventeen large nurseries around the nation are using Harvest robots and experiencing success. Harvest sells a minimum of four robots at a time, and some facilities have 12 Harvest machines working. Around 100 Harvest robots can be found at greenhouses today. This technology was created in 2011, went through the beta phase in 2012 and is now sold through a traditional sales process, targeting the large-scale greenhouses.
Outside of the vegetable and greenhouse industries, John Deere offers an unmanned, fully-automated lawn mower in Europe to keep lawns looking great. And the equipment for traditional commodity crops — corn and soybeans — is becoming more automated, too, eliminating the need for an operator in every vehicle.
John Deere has introduced Machine Sync that automates unloading on the go between a combine and grain cart. The operator of the grain cart connects their machine with the combine through Deere's Machine Sync system. From the combine cab, the farmer can see where other combines and tractors are in their network. The combine operator sends a ready-to-unload signal, and the software provides the combine location and bin-fill status to the cart operator. Then, the operator can determine how quickly the combine will need to unload, prioritize which combine to go to first (when multiple combines are in the field) or call in additional carts as necessary. This can reduce wait time, fuel consumption and even ground compaction.
When the tractor and grain cart pulls alongside the combine, Machine Sync lets the combine operator control the tractor's location from the combine cab, to mimic the movements of the harvesting combine while it unloads. This reduces spillage and operator stress.
John Deere has shown fully autonomous tractors as concept machines. Although the tractors they have shown are concept only, people can purchase Machine Sync at their local dealer. The autonomous lawn mower is only available  in Europe.
"We've seen a lot of good activity around this concept  and feel like activity is going to continue to grow as farmers, the industry and general public become more comfortable with technology," said Jolene Keim, Deere product line marketing manager.
Kinze Manufacturing has seen a similar interest and is dabbling in two main development areas in autonomy for agriculture — the cart and planter. The cart is the furthest along, and they are currently leasing it to a controlled number of farmers.
"We had three operating last year in a pre-defined area," said Rhett Schildroth, Kinze senior product manager. "We're rolling them out in a very controlled manner to make sure we get it right."
Farmers cannot currently walk into a dealer and order the cart, which Schildroth said should be available in approximately three to five years. "We're as anxious as anybody to roll it out," he said.
The system, which has been in development for approximately five years, is an intelligent one that is easy for farmers to operate — and that responds the same way every time.
"We were pleasantly surprised with how quickly farmers learned to operate the system, given they had never seen anything like it before" Schildroth said. "This ease-of-use allows the farmer to maximize efficiency in the field and plan out logistics."
Gomes said that Topcon is focused on providing the machine control for other companies as they introduce more automated technologies.
"We're concentrating on the sensors and feedback because we see them as key enabling technologies," he said.
Topcon is working with a number of industry recognized original equipment manufacturers (OEMs), like AGCO, to supply on-board technology. Any new technology has limitations, and Harvest Automation's Kawola said the challenges are not small.
"Ag has been historically slow to adapt new technology," he said. "There's a bias to do things the way your father did. The flip-side is that in ag, once you establish that a product is good, there's a camaraderie among farmers to share advice. They will tell their friends about the good and warn them about the bad."
Kawola also said that companies building the technology need to be mindful to create it in a way that does not change the skill set needed to operate it.
"We track usage and training levels on our robots, and we know that 90% of the instructions put into the robots are Spanish," he said. "The point is that the technology companies have to build the technology so that the use of the tech on the farm is as easy as possible."
Another limiting factor in ag robotics is price. Technology needs to be at the point where the cost is right, Blue River's Heraud said.
"The bar is set high in the Midwest when it comes to farming," he said. "People have been working on making ag the best it can be through large, efficient equipment."
John Deere's Keim also sees money as an issue when implementing these new technologies, along with keeping up with the different technology available.
"There are different price points for this technology," she said. "It's not anything different than what the automobile industry faces; the industry has to get the technology down to a price point that makes sense.
"When considering unmanned equipment, even if it is small, safety is a concern that is top-of-mind for companies like Deere.
"When a machine is running without an operator, safety obviously needs to be of utmost concern," Keim said.
Schildroth said that ag robotics are limited by their lack of human intuition — the situations that humans would see and be able to take care of on their own. If a row unit plugs up, a farmer would quickly fix it and get it running again. The robot has to have a way to correct situations like those on its own without calling someone into the field every 10 minutes.
Another challenge is that every farmer does things differently, said Schildroth, but the robots would respond the same every time, which causes farmers to lose some of their ability to customize.
Grower Golly also sees this obstacle when thinking about the future of ag robotics. "The issue with the ag industry itself is the fact that it is so varied," Golly said. "We have so many crops and so many management systems that it's difficult to make a one size fits all solution that works and is affordable for all farmers.