Unleashing Agrifood Tech Potential Around the Globe: Spotlight on New Zealand
Agrifood investments are growing outside the North American hub – particularly in Israel, Europe, and New Zealand, and now with clusters in Latin America and Great Asia. New Zealand is a prime example of an agrifood area with substantial promise.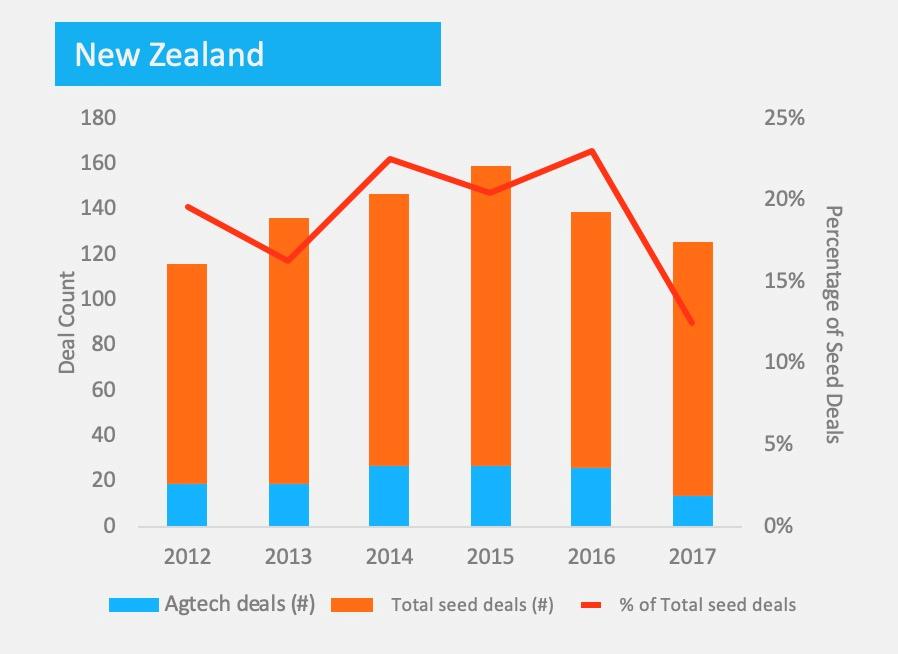 With public R&D in agrifood topping NZD$600M annually (or $3B over the last 5 years), the country houses a vibrant collection of technologies sourced from university, public-funded "Crown Research Institutes" (CRIs). It is also home to a blossoming angel and private investor scene. While promising in aggregate, a much greater outcome in agrifood awaits New Zealand if connected capital and international networks join forces with its raw technical and entrepreneurial talent. But how does New Zealand stack up to its international counterparts?
Ways New Zealand Is Similar to Burgeoning International Agrifood Tech Innovation Hubs
There are clear similarities to Israel and fellow pasture and dairy powerhouse Ireland. Common threads include major and committed public R&D, strong agriculture and food industries, "tech aware" farming, rising environmental mandates, and creative culinary sectors. These all help fuel robust ecosystems.
MORE BY ARAMA KUKUTAI
In fact, Israel's "startup nation" success is something of a beacon for New Zealand innovation, as evidenced by innovation policies and programs. In Israel, agrifood startups are flourishing and government-funded accelerators dedicated to agrifood innovation are taking root. We expect this startup pool to expand significantly over the next five years. In addition, Ireland is currently benefiting from a national push in food and agriculture – expect quite a few innovations to be on show at the Irish National Ploughing Championships (Europe's largest agricultural show) this year. Ireland has also created an established tech base – with many of the world's top tech and pharma companies now calling Ireland and the "silicon docks" home – that will continue to benefit the expansion of its agrifood ecosystem.
In New Zealand's case, the country has seen a major uptick in angel and venture-backed deals in the last three years, with world-class companies like RocketLab emerging. The recent announcement by the government of a NZD$300M fund to support venture activity in key sectors like agrifood promises greater support for local startups. On our end, we have funded New Zealand tech in companies like BioLumic, CropX, Invert Robotics, and ZeaKal, supported by investors from around the globe such as Innovation Endeavors, Middleland, Rabo, Radicle Growth, Yamaha, and more recently Canopy Rivers, as part of our delegations to the region.
However, while this all paints a promising picture even with the caveat of significant culture and capability challenges to overcome, simply replicating programs from successful countries like Israel and Ireland won't deliver the outcomes desired by all in the sector. First, we need to recognize the New Zealand-specific barriers and ways to overcome those constraints.
How the New Zealand Agrifood Tech Ecosystem Can Evolve
Startup ambition needs to be truly global in outlook, which has not been a hallmark of agrifood startups in New Zealand. Some may claim this challenge is a function of under-capitalized, bootstrap founders struggling to survive the valley of death. This is a fair point, but connected capital can help drive that global perspective if the ambition matches the actual opportunity. After all, this is a sector that has captured more than $20B in VC over the last five years – a funding boom that New Zealand agrifood has largely missed.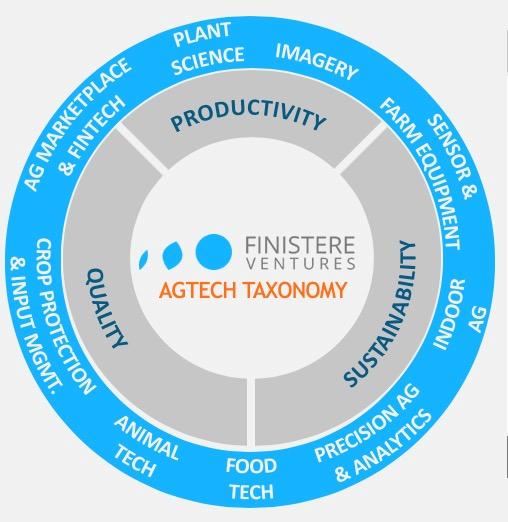 Another example is the lack of New Zealand startups based from the CRIs and universities that capture the bulk of public R&D investment. To be fair, there has been no mandate to create spinout companies, and there is immense work being done for the industry. However, this is a missed opportunity to date. New Zealand CRIs and their high levels of tech smarts should venture out and partner with the startup world. It is time to expose science and tech transfer to a wider set of global capital and opportunities … and better connect local New Zealand entrepreneurs and angel investors in the process. Identifying R&D spend areas to determine where latent opportunity for commercialization sits and comparing it to where private investment in VC has been flowing should provide a sound picture of the potential for the New Zealand market.
And while New Zealand is a country remote from much of the world, it produces an amazing $40B+ of food and fiber exports annually – making enough food to feed more than 40 million people each year. This has been driven by more than a century of endeavor, and, dare I say it, innovation. It has also come at a cost that is bringing increasing scrutiny on nutrient and environmental practices as a large livestock producer. This creates a potential environmental threat that innovation and changing consumer trends underpin.
The New Zealand Agrifood Tech Opportunity
The next century is not about simply growing more, or even better quality, food. It is about harnessing technologies that can feed the world affordably, with greater choice and nutrition, and sustainably for future generations. As tech investing in agrifood attracts rising global attention, expanding the network of educated and aware venture capital partners for regions like New Zealand is critical. Connected capital will be at the center of this movement to new innovation, and New Zealand has to move faster if it wants to win its place in the future of food.