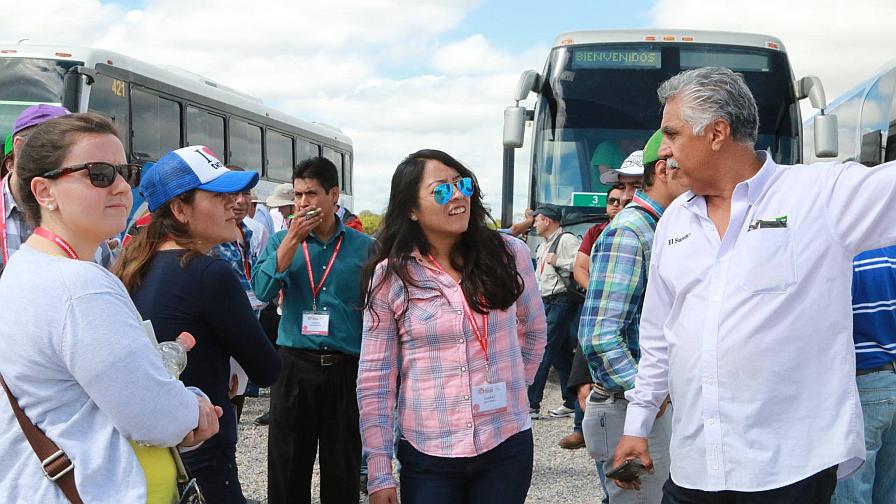 The International Tomato Congress has taken place in Mexico since 2006. In 2017 it will celebrate its twelfth year as a gathering place for fresh tomato growers, consultants and ag input suppliers from the entire tomato value chain: from seed to market. The event will take place in León, Guanajuato, Mexico, July 26-28th. Leon, located in the strategic epicenter and featuring some of Mexico's most innovative operations, is the ideal venue to showcase industry successes that have converted Mexico into a greenhouse vegetable powerhouse.
The event is the only one of its kind in Mexico. Organized by Meister Media Worldwide and the agriculture production magazine, Productores de Hortalizas®, it annually attracts over 500 members of the industry. The event attracts Mexican growers interested in improving their tomato production techniques, and exporting their supply abroad. According to the United States Economic Research Service, fresh tomatoes from Mexico make up over 70% of the U.S. import market of greenhouse tomatoes, peaking primarily during winter months.
The three day event offers attendees the opportunity of attending conferences, to connect with over 100 industry representatives at the exposition floor, and tour a tomato greenhouse production company in the region. Packed with educational conferences from start to finish, attendees this year will learn how to promote their plant's root system health, increase their profit margins through the correct choices of greenhouse technology updates, control pest and diseases biologically, and increase their awareness of export opportunities in Asia, Europe and United States.
Last year over 700 attendees and 80 exhibitors attended the event, 80% of which said they would attend again this year. If you are interested in exhibiting at this event, please contact Ana Isabel Reho at: [email protected]. For registration or to view the event agenda, go here.
About the International Tomato Congress
The International Tomato Congress is organized by the Productores de Hortalizas® magazine, a Meister Media Worldwide publication. It focuses on tomato production in both open field and under protected structures. It annually showcases over 10 educational sessions and an exposition space that showcases all ag input providers in the production chain. The event holds a greenhouse tour on the last day, made available to attend for an additional fee.
About Productores de Hortalizas® magazine
Mexico is an agricultural powerhouse thanks to its ideal growing climate, adaptation of world-class technologies, and access to major consumer economies. Productores de Hortalizas® magazine, published in Spanish, reaches thousands of growers of vegetables in key production areas, with additional reports focused on related high-value crops including berries. This brand's audience is formed by 50% growers and 35% consultants in the industry.