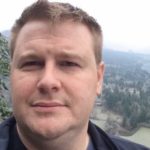 Ross Kotewa is an agriculture technology consultant helping firms in North America and around the globe. Ross is a passionate problem solver with deep ties in the agricultural community. He has recently started consulting in the industry looking at future facing equipment and field technology.
Learn more about Ross Kotewa via LinkedIn
.
Market Watch
March 9, 2018
Market Watch
February 8, 2018
March 20th is the first day of spring, making spring much closer than even I expected. On the farm I grew up on in Minnesota there were considerable fears when it comes to this time of year. Of course,...
Drones | UAVs
January 15, 2018
January is a busy month for agricultural companies. It's a month that strong sales can set the mood for the rest of the calendar year, it's a month full of trade shows, and it's a bitterly cold month for...
SUBSCRIBE TODAY TO RECEIVE