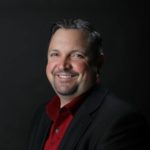 Kylen Hunt is the Chief Sales Officer for CropMetrics. His teams focus primarily on full-farm precision Irrigation adoption and transformational training programs. In seeing the profitable results with intense precise irrigation management, Kylen has become passionate about building sustainable precision water programs using CropMetrics precision technology tools.
Market Watch
March 15, 2018
Market Watch
February 15, 2018
Interdependency is defined as the quality or condition of being mutually reliant on each other. I'm not a huge sports fan but I do enjoy studying team sports. Why? Because they're great examples of leadership and interdependency. In fact while...
Irrigation
January 15, 2018
A precision mindset is the most important requirement for successful precision ag technology adoption. One of my first VRI (variable rate irrigation) programs was a major failure. The field I implemented it in contained a heavy clay soil with limited...
SUBSCRIBE TODAY TO RECEIVE