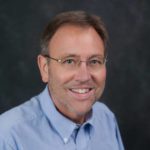 Kim Fleming is the Lead Agronomist at Persistence Data Mining. He has more than 20 year's experience in precision farming and agronomy and has led precision ag research efforts at multiple universities. Many of the concepts and technologies he has developed have become part of commercial technology platforms. Kim has worked in industry for the last 10 years, successfully creating effective precision ag programs for agri-businesses in the U.S., Canada, and Brazil. Dr. Fleming completed his B.S. and M.S. in Agronomy at the University of Nebraska. He received a Ph.D. in Soil and Crop Science from Colorado State University.
Analytics
September 20, 2018
Data Management
June 18, 2018
Accurate prescription maps are essential for effective variable rate technology (VRT) fertilizer application. Grid soil sampling is frequently used to develop these prescription maps. However, research indicates technical and economic limitations associated with this approach. For example, samples need...
Imagery
April 11, 2018
Precision agriculture management requires understanding soil at increasingly finer scales. Conventional soil sampling and laboratory analyses often lack this granularity and can be time consuming and expensive. Remote soil sensing overcomes these shortcomings. Through its collection of spatial data...