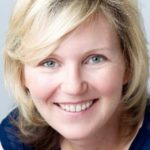 Johnson is managing director of Millennium Research, Inc., a leading proprietary market research firm specializing in agriculture and other outdoor industry.
Market Watch
March 24, 2017
Market Watch
February 9, 2016
Farmers are more than twice as likely to be motivated by how high they can get their yields than by lowering their cost of unit of production. That's according to a recent survey Millennium Research completed for the Precision...
Market Watch
November 1, 2012
New research commissioned by the PrecisionAg Institute confirms that precision farming tools cut input costs and improve management decisions.
SUBSCRIBE TODAY TO RECEIVE