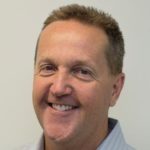 Doug Fitch is the Chief Executive Officer and Co-founder for the global information management business
Agworld
, which began its commercial operation in December 2009. He has been involved and contributed to the agricultural industry for the past 34 years, working on farm, and for both small businesses and multinational companies holding leadership positions, working in sales, organizational structure and business strategy. With a Bachelor's Degree of Business Administration and Diploma of Business in Leadership, he remains passionate contributing positively to the challenges farmers face in the space of information management and decision making.
Data Management
May 6, 2019
Data Management
April 10, 2019
It has been nearly two years since I published my thoughts about "building your own" and, as the topic is still as relevant now as it was back then, I think it is time for a follow-up article to...
Digital Farming
November 14, 2018
With an increasing number of technology providers offering their services to growers with the aim of solving very specific problems or offering service in a small niche of agriculture, I see more and more 'silos' forming in the ag-tech...