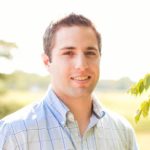 Danny Jefferies has explored new technologies and practices for agriculture, to generate opportunities and enhance productivity for farmers. Over this time he has actively been involved with exploring the use of data management platforms, unmanned aerial vehicles, On-the-Go Sensors, and variable rate application of fertility and seeding. Danny works with a John Deere Dealer in Ontario Canada as a Data and Agronomy consultant. His main goal is to help customers utilize precision agriculture technology to its fullest capabilities. He actively works with customers to ensure accurate and clean data is collected, provides consulting to develop management zones, soil sampling zones, generate robust agronomic prescriptions, and provides support to validate prescriptions through profitability maps, and prescription response analysis. Danny has obtained his M.Sc. from the University of Guelph in Environmental Sciences (2014), and recently obtain his CCA certification (2015).
Market Watch
May 17, 2017
Market Watch
April 24, 2017
As precision agriculture consultants we constantly are being asked our opinions on where to invest, and how to strategically invest in innovation. Stereotypically, farm operations are constantly in search of stability. Conversely, technology is in a constant and rapid...
Data Management
March 15, 2017
As precision ag consultants, we spend a lot of time working with clients to implement best management practices to acquire the most accurate data possible, and ensure proper machine and implement function. Probably one of the simplest ways we...
SUBSCRIBE TODAY TO RECEIVE