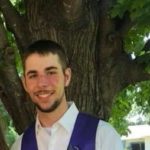 Caleb Dinse is Technical Service Specialist at Raven Industries in Sioux Falls, SD. He graduated from South Dakota State University with a Bachelor's Degree in Agricultural Systems Technology. Caleb is originally from south central Minnesota where he grew up on a 60-cow dairy farm. He enjoys all aspects of precision agriculture, but mainly variable rate and decision-support systems.
Digital Farming
September 17, 2019
In-Field Technologies
May 28, 2019
I recently read an interesting article on FutureFarming.com about soil compaction in Brazil and how several companies are helping farmers to measure their soil. Farmers from Brazil and throughout South America are realizing how much soil compaction can hurt...
Market Watch
March 18, 2019
South America has grown into a major agricultural exporter in the past few decades. Now the question is how to keep that momentum going in countries like Brazil, Argentina, and Chile. What is going to be the next thing...