Agricultural Data Coalition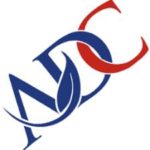 The Agricultural Data Coalition's (ADC) mission is to help farmers better control and manage their electronic data and promote innovation and progress in the agricultural marketplace. The goal of ADC is a create a neutral, independent, farmer-centric data repository where farmers can securely store and control the information collected every day in the fields by their tractors, harvesters, aerial imaging and other devices. Over time, that data can then be scrubbed, synced, and transmitted in an efficient and uniform way to third parties — whether they be researchers, crop insurance agents, government officials, farm managers, input providers, or anyone else the farmer chooses. The ADC will provide a privacy-ensured way for farmers to access markets; increase yields and profitability; and ensure unrestricted access to their data, services and products.
Digital Farming
April 26, 2019
Data Management
January 30, 2019
How far are we from a computer being able to decide what variety or hybrid should be planted in a field, how it is fertilized, and prescribe crop protection chemicals needed? The promise of artificial intelligence (AI) has been...
Data Management
November 29, 2018
CEOs from some of the largest tech companies in the world are highlighting the importance of data privacy and security. Tim Cook, the CEO of Apple claimed the personal data accumulated by some tech companies is being "weaponized against...
Sign up to receive
The Signal

newsletter in your inbox Sign Up