Global Tech Insight to Drive Agribusiness
PrecisionAg® is the hub brand of Meister Media Worldwide's Global Precision Initiative, whose mission is to foster and advance the use of precision agriculture and digital farming technologies around the world. We make it easy for you to keep up with what's "real" in ag technology.
PrecisionAg.com – among the first media sites in the world devoted exclusively to agricultural technology – as a global digital source of expert commentary, longer-range trends and insights, and headlines from key precision regions.
The Signal™ e-newsletter provides weekly global tech insight to agricultural technology leaders around the world who are charged with making crucial decisions and strategizing for the future.
The PrecisionAg VISION Conference is the definitive precision agriculture and digital farming conference for North America, providing market-tested insights into the changes in precision and digital agriculture that are set to transform agribusiness over the next 3 to 5 years.
The PrecisionAg Institute partners with industry-leading technology and crop input organizations to further the advancement of precision agriculture and digital farming through research, education, and advocacy.
Precision Application Asia, organized with sister brand AgriBusiness Global, explores the emerging changes in application technology in Asia and their likely impacts on the entire crop input production and distribution channel.
PrecisionAg also has vertical crop and geographical reach into Meister Media Worldwide's many vertical brands and markets.
For More Information About PrecisionAg
Editorial and News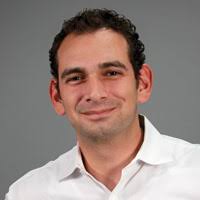 David Frabotta
Editorial Market Development Director
Meister Media Worldwide

Advertising Sales and Sponsorships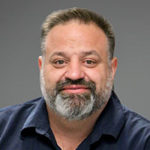 Eric Davis
Managing Director, Agribusiness Group
Meister Media Worldwide