PrecisionAg® Webinars
Register for one of our upcoming Webinars or access our archive of past Webinars to view recordings of presentations that may be of interest to you.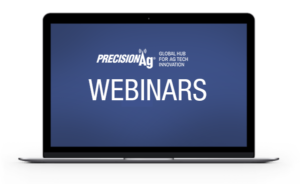 ---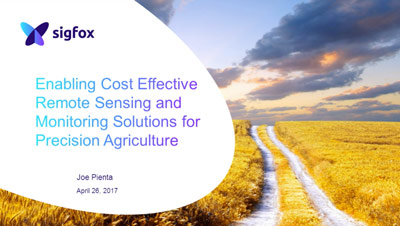 Enabling Cost Effective Remote Sensing and Monitoring Solutions for Precision Agriculture
Now on Demand | Original Air Date: April 26, 2017
New technologies are enabling remote sensing and monitoring capabilities for precision agriculture. But what exactly are these new technologies, how do they work, how do you implement the technologies, and take advantage of them? As with any new technology, it can be a little overwhelming.
In this webinar, we'll provide an overview of precision agriculture remote sensing and monitoring solutions, addressing the who, how, and what questions. Beyond that, we'll discuss the main reasons remote sensing and monitoring solutions are critical to precision agriculture; timely insights on crops and assets to minimize operations cost and increase yields. We'll also showcase examples of these technologies.
Registration courtesy of SigFox
---