From Space to Field—Mapping Crop Drying Patterns
Satellite imagery supports farmers' management decisions at all stages of the crop growing cycle.
Before the season starts farmers can use older, archived imagery data of their farm to optimize for variables like seeding rate and fertilizer application. During the growing season farmers can identify areas within the field where the crop is underperforming. This makes it possible to quickly react with corrective management decisions. In addition, imagery captured at critical crop development stages during the season lets farmers adjust fertilizer amounts as needed.
But what about the final phase of the growing cycle? Determining when to start harvesting is one of the most critical decisions in crop production, since it directly affects the resulting crop yield. Harvesting is often bound to a short time window, which makes efficient harvesting very important. Early harvesting generally leads to poor yield and delayed harvesting may be hindered by bad weather.
With grain crops, the optimal harvest date is usually determined by the grain moisture content. However due to varying stressors like soil properties and topography, fields do not necessarily mature and dry up homogeneously. This can often lead to large in-field variability of grain moisture content at time of harvest. Particular vegetation indices like the Tasseled Cap Yellowness Index and the Plant Senescence Reflectance Index were developed to help farmers map crop drying patterns. The maps at the lower right corner of the following figures show drying patterns based on the yellowness index calculated from Planet's imagery on two different dates.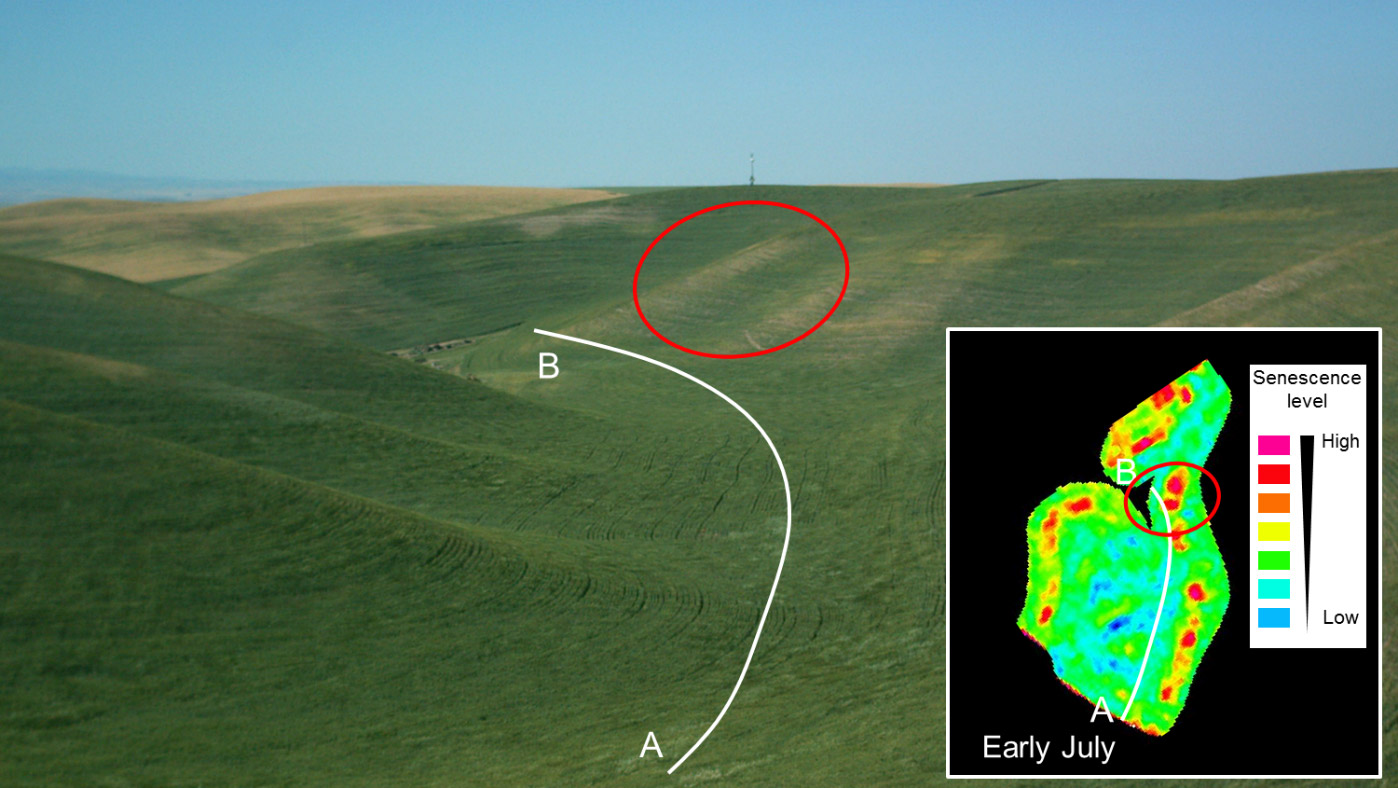 In early July large parts of the map are represented in green and blue colors indicate a vital green crop, while smaller red and yellow patterns correspond to parts of the field where the drying process has already started.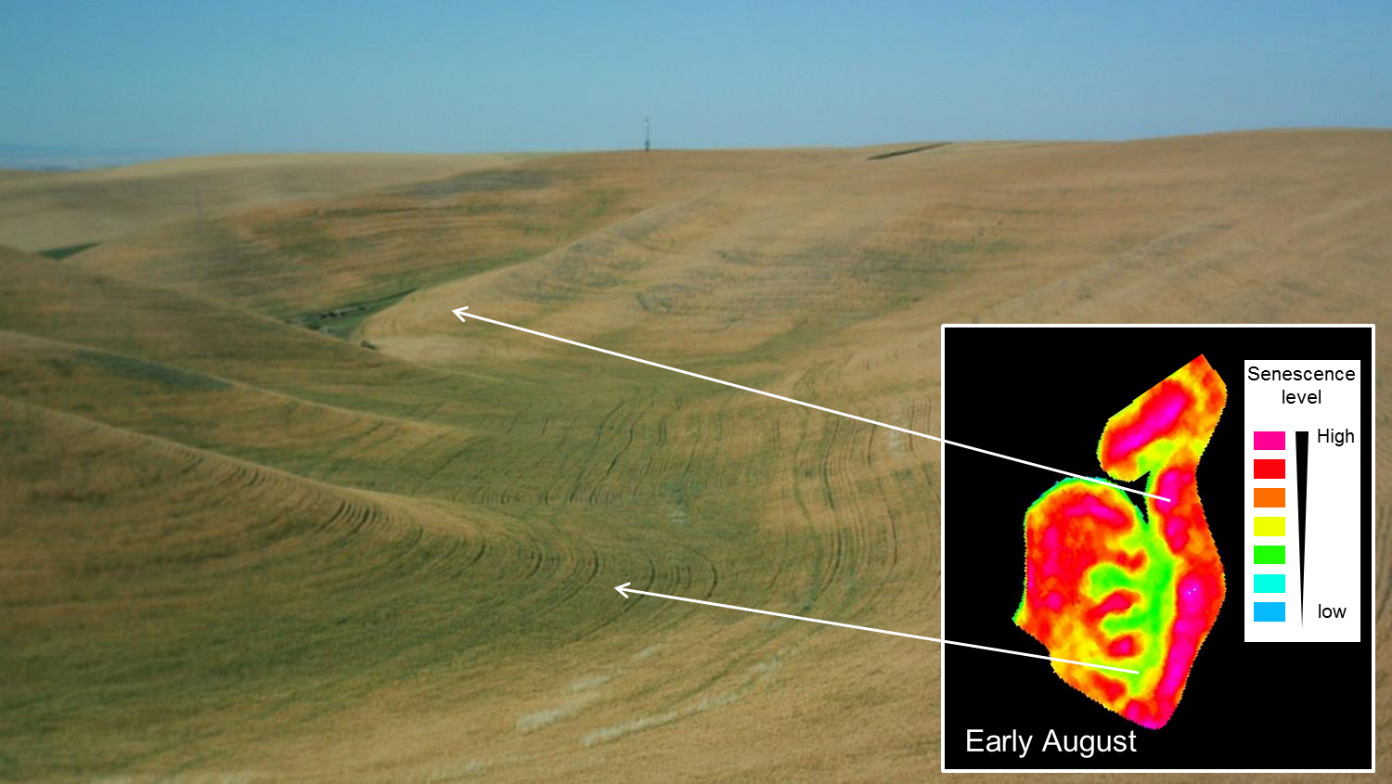 Now let's jump forward in time. In early August the areas shown in yellow and red have increased in size and correspond to the parts of the field with advanced leaf aging/drying, located on the field's south and southwest-facing slopes. The green and blue hues represent the central depressions where water remains longer, thus delaying drying.
Spectral vegetation indices derived from Planet's imagery helps us better understand the spatial variability of crop senescence. Knowing details about spatial drying pattern before harvest enables guided field scouting. High image frequency during late growing season helps farmers develop site-specific harvesting strategies, reducing the risk of potential yield loss. To learn more about satellite imagery's role in Precision Agriculture visit planet.com.