Here you will find more about the companies that have committed their corporate and financial support to the PrecisionAg Institute, an independent global forum dedicated to the sharing of precision agriculture practices, ideas, research, products, services and success stories.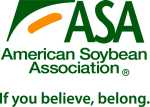 American Soybean Association. The American Soybean Association (ASA) represents all U.S. soybean farmers on domestic and international issues of importance to the soybean industry. ASA's advocacy efforts are made possible through a voluntary farmer membership across 30 states where soybeans are grown. For more information, visit www.soygrowers.com.

EFC Systems. EFC Systems delivers technology solutions throughout the entire Agribusiness supply chain holding numerous patents related to precision technology. EFC Systems supports advanced farming practices and enables seamless data connectivity among growers and their agricultural service providers.
Esri. Esri's GIS platform gives you a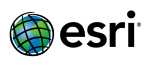 clear picture of your farms and field. Using the power of geography, you can fuse a variety of data sources and real-time feeds to monitor your operations and adjust to changes. Supplement your decades of experience with advanced scientific models and analyses that can help you dedicate resources to the places where they'll produce the greatest yields. Map your way to smarter agriculture with Esri.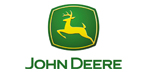 John Deere. More and more producers are using precision farming technologies in their operations, and John Deere continues to be at the forefront of this revolution. Whether you want to gather information, reduce input and labor costs, increase efficiency, or better manage your land and water resources, turn to John Deere.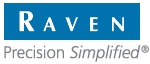 Raven. Since 1978, Raven has helped define the concept of precision agriculture — and continues to create groundbreaking ideas and products that improve the position of growers around the world. Raven has earned an international reputation for agricultural innovation, product reliability and unmatched service and support.

Simplot SmartFarm. Simplot SmartFarm is the North American leader in precision agriculture. Our solutions combine advanced technologies, proven science, and 20+ years of practical, hands-on experience to deliver higher yields, healthier crops, and a better return on your investment. From soil to harvest, you get the insight you need to increase efficiency and maximize your growing potential. Every aspect of our business is designed to support yours.

SST. "Manage data. Harvest information." This simple slogan has guided SST's efforts in serving the farming industry for 20 years. Founded by farmers for farmers, SST enhances cultivation practices through the development of enterprise level software that assists industry leaders in providing top quality precision ag services. Since its inception in 1994, SST has been at the forefront of precision ag as one of the first pioneers of the industry. Its success can be largely accredited to its unique approach of viewing what occurs on the farm field as a spatial problem with an agronomic application.

Topcon Precision Agriculture. Topcon Precision Agriculture develops and manufactures leading-edge satellite positioning and guidance systems, electronic controls, mapping, monitoring, and landforming solutions for agriculture. Today's farmer is not only expected to produce higher yields to feed the ever-increasing population, but has to do it while preserving our fragile environment. In this demanding market, advanced technologies that increase profitability throughout the farming cycle are essential to the future of the agriculture industry.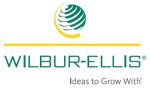 Wilbur-Ellis. Wilbur-Ellis Agribusiness addresses crop challenges and individual grower needs with tailored solutions in crop protection, nutrition and seed technology. Wilbur-Ellis maintains a network of field specialists who live in the regions they serve, enabling a clear understanding of problems facing customers and the opportunity to develop one-to-one solutions. Wilbur-Ellis products include adjuvants formulated with NPE-free ECO ADVANTAGE™, drift control technology, and the AgVerdict® cloud-based strategic decision toolkit, driven by customer needs, with users owning their data.
WinField. Winfield Solutions, a Land O'Lakes company, offers top-performing seed and crop protection products. With unmatched agricultural expertise and performance as core company values, WinField brands match leading seed and crop protection products to help farmers, retailers and other industry partners achieve high levels of success. WinField brands include CROPLAN® seed, crop protection products, plant nutrients and other proprietary products. Backed with unrivaled technical services and knowledge, WinField™ products deliver outstanding solutions and value for the agricultural industry.